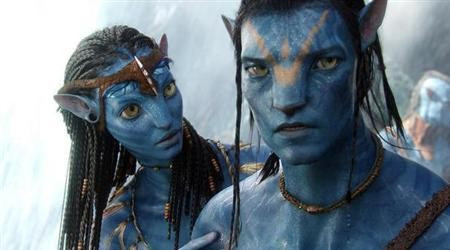 James Cameron is comparing his Avatar sequels to the Godfather series as from the second instalment it is going to be all about family. It might be difficult to imagine a blue alien making an offer the other cannot refuse but coming from an ace director, one can never know.
According to Total Film, Cameron confirms that the story continues to focus upon Sam Worthington's character, Jake, as he settles down in his new life on Pandora.
"We spread it around quite a bit more as we go forward," says Cameron. "It's really the story of his family, the family that he creates on Pandora. His extended family. So think of it as a family saga like The Godfather."
"There's a fair bit of underwater stuff," adds the director. "It's been inaccurately said that the second film takes place underwater. That's not true."
The LA Times reported that Cameron plans to film the live-action portions of the three movies in New Zealand, with production scheduled to start there in early 2015. Cameron's intention is to shoot the three movies concurrently, releasing the first sequel in time for Christmas 2016 and the following ones in late 2017 and late 2018.
Cameron's game plan for the Avatar sequels has shifted frequently with release dates, screenwriters and even the number of films changing since the 2009 film became the highest-grossing movie of all time and collected nine Oscar nominations.
For the new Avatar movies, Cameron will be using newly developed software, some of it created by Weta Digital to allow for the large number of underwater scenes depicting sea-dwelling societies in the world of Pandora, reports IGN.
"We're blowing it out all over the place," said Cameron. At first I thought I was going to take it onto other worlds as well, in the same solar system, but it turned out not to be necessary. I mean the Pandora that we have imagined will be a fantasy land that is going to occupy people for decades to come, the way I see it."