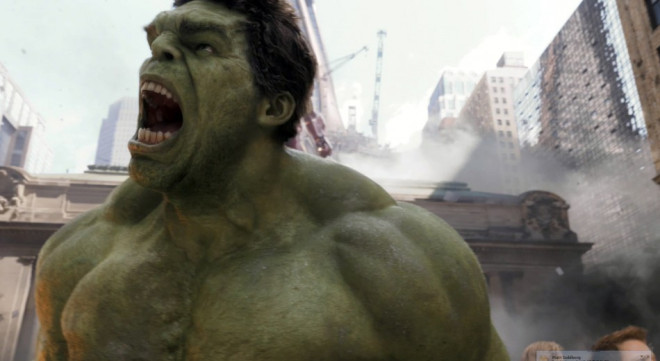 The Avengers: Age of Ultron crew is currently filming in Johannesburg, that too a sequence involving The Hulk.
According to Enstars, the crew is shooting the film's opening sequence featuring the giant green monster and obviously, there is destruction around.
An on-location video and some images (below) thanks to Instagram users (via Comic Book Movie), offer not only the on-the-street footage but also a bunch of overhead shots of the set.
Looking at this, it appears the opening of Avengers 2 might be as explosive as the first one's ending.
Mark Ruffalo, who plays Bruce Banner and angry alter ego The Hulk, was not present on the sets as, thanks to CGI, he was not needed. The makers will add the computer generated Hulk post-production.
However, the actor did tweet about his character's current path of destruction.
@pranav1490 @SamuelLJackson Sorry for the mess. I can keep a lid in it usually but when I blow it's bad.

— Mark Ruffalo (@Mruff221) February 25, 2014
As the crew shoots portions of the film in Johannesburg, director Joss Whedon is currently preparing Ruffalo and his co-stars for filming at Shepperton Studios in England.
The Avengers: Age of Ultron will hit theaters on May 1, 2015. Scarlett Johansson (Black Widow), Chris Hemsworth (Thor), Chris Evans (Captain America), Robert Downey Jr. (Iron Man), Jeremy Renner (Hawkeye), Aaron Taylor-Johnson (Quicksilver), Elizabeth Olsen (Scarlett Witch), and James Spader (Ultron) will star alongside Ruffalo in the much-awaited sequel.