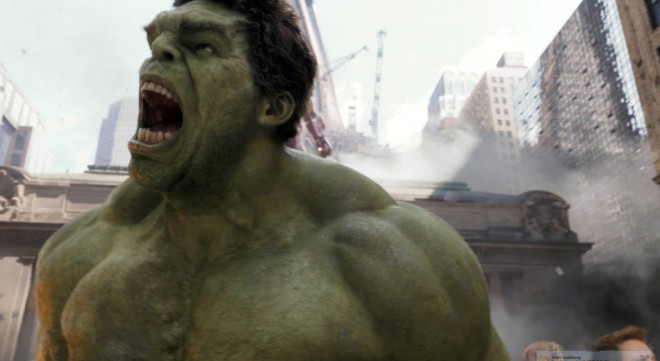 The Avengers fans, especially those who loved The Hulk in the first film, will be pleased to know that the upcoming sequel - The Avengers: Age of Ultron has a few smashing surprises in store for Bruce Banner's Hulk.
Actor Mark Ruffalo who portrays Marvel's green rage monster in the Avengers film franchise, has promised a "delightful surprise" in the upcoming 2015 film, reports Enstars.
@springrose12 Let me put it to you this way. There is a Hulk surprise that is equally delightful as when he smashed the bejesus out of Loki.

— Mark Ruffalo (@MarkRuffalo) May 21, 2014
Remember that awesome scene in The Avengers when The Hulk tossed Loki around like a ragdoll?
While it seems quite unlikely that super villain Ultron (James Spader) will suffer a similar fate, fans can definitely expect the angry Avenger to receive his fair share of screen time, as will Hawkeye (Jeremy Renner).
"[It] was important in the characters you haven't seen [since the first Avengers movie] -- Hulk being one of them and Hawkeye being one of them -- [that] Ultron will make up for it," explained Kevin Feige, Marvel Studios' president of production, according to The Hollywood Reporter. "They have very big parts in Age of Ultron."
Although rumours of a stand-alone Hulk movie between Avengers 2 and 3 is rumoured to be in development, there has been no official talk about it as yet.
Ruffalo has told fans that he has not heard anything regarding a Phase 3 Hulk project but it seems the actor would be interested in creating one.
"I would really like there to one day be a Hulk movie but it has to be just right," Ruffalo explained on his Tumblr.
For now, fans can look forward to seeing the Hulk take on Ultron in Age of Ultron which releases on 1 May, 2015.