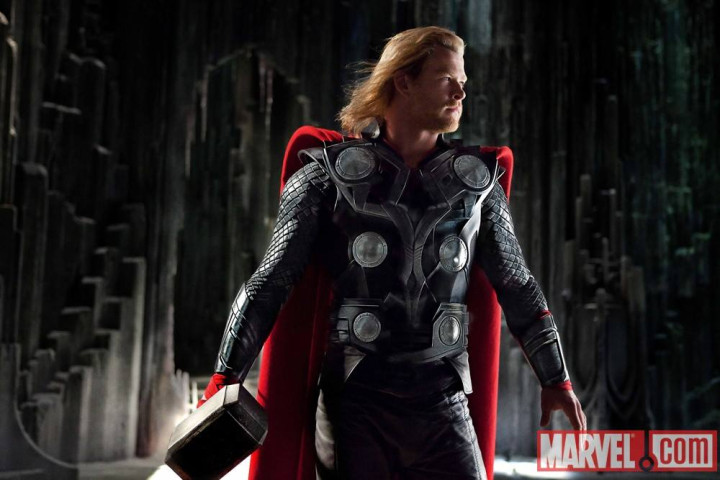 With several rumours suggesting that the Marvel's superhero team might be replaced with other characters in Avengers 3, it's good to know that at least Thor (Chris Hemsworth) will continue to feature in upcoming installments.
Speaking on The Morning Show on Wednesday, actor Chris Hemsworth spoke about wrapping up Avengers: Age of Ultron and what the future has in store for Thor.
"It's three times I've played the character now; [which] has made me look at it in a different way," Hemsworth said.
"We just shot the Avengers [sequel] and finished a couple months ago. It's exciting if not more than the first one was to see all those characters come back together," he added.
He also talked about his contract with Marvel and what he hopes to do with the remaining amount of work with the studio.
"I still got three more [movies] in my contract that I need to finish off, but I love playing the character," he said. "So, I'm not in any hurry to finish doing that. It's nice to be able to fit different things in between [playing Thor]."
It's safe to assume that out of the three films, one definitely could be a third standalone Thor film considering the super success of the first two solo films. Regarding the other two films; could they be part of Avengers 3?
Last week, reports surfaced suggesting that Avengers 3 could be a two part film. And with Hemsworth confirming his three more films, it might just be true.
Avengers: Age of Ultron will be released on 1 May 2015.