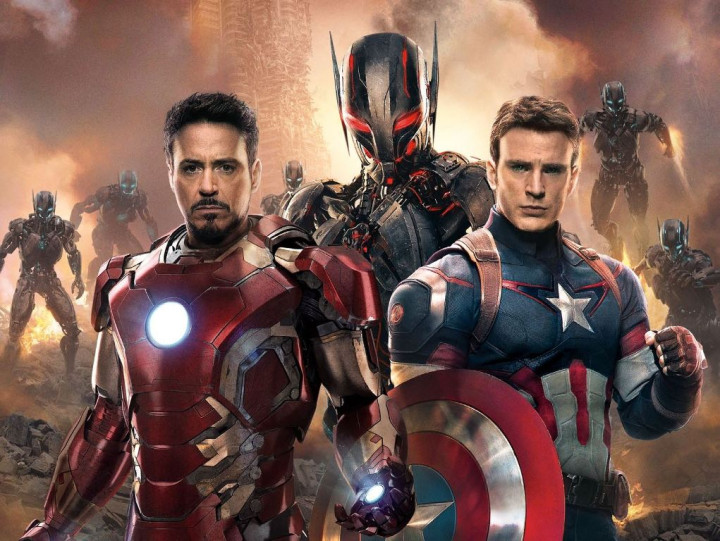 Looks like Avengers: Age of Ultron fans won't have to wait much longer for the film's first trailer.
According to ComicBookMovie, Warners Bros Russia announced that the first trailer for Avengers 2 will be attached to Christopher Nolan's Interstellar, which will hit theaters on 7 November 2014.
"Warner Bros. Russia announced today (via @antovolk) that the teaser will be attached to Christopher Nolan's Interstellar, which will hit theaters on 7 November," states the report.
However, as most trailers appear online about a week before they play in cinemas, it is possible that fans might get to see the Age of Ultron trailer around 31 October.
Even though Ultron is an extremely powerful and challenging nemesis, fans are wondering why Marvel's supervillain Thanos, who appeared in the end credit scene in The Avengers, as well as appearing in Guardians of the Galaxy, is not in the sequel.
Director Joss Whedon does not focus on the lack of Thanos in Avengers 2, as he prefers to keep this movie's focus on Ultron.
"We have to stay grounded. It's part of what makes the Marvel universe click – their relationship to the real world", he told Screenrant. "It's science-fiction, and Thanos is not out of the mix, but Thanos was never meant to be the next villain. He's always been the overlord of villainy and darkness."
The Daily Marvelite "pretty confidently" claims to have inside information that Avengers 3 will be two-part movie featuring Thanos as the prime villain.
"According to a source closed to Marvel Studios, the battle against Thanos will require more than one movie to be given its proper weight. In fact, the massive battle between Earth's Mightiest Heroes and the Mad Titan is so complicated and big that it will require a two-part movie to give it its due," states the website.
The website also states that Marvel Studios have finalised two dates – one in May 2018 and May 3, 2019 – which they believe are the release dates for both parts.
"What our source has not clarified is if Avengers 3 in itself will be a two-part movie, or if it is the story that will be split into two, with the first part being Avengers 3 with a conclusion leading to a massive event movie, where Earth's Mightiest Heroes will join the Guardians of the Galaxy to take down Thanos."
The latter idea has previously been discussed by Marvel and hinted at by Guardians of the Galaxy cast member, Vin Diesel: "A great meeting," said Diesel about a meeting he had with Marvel Studios. "It was even talking about something so big I can't even talk about because it's like the merging of brands in a way, which I won't get into. That was something way, way, way, way, way down the road."