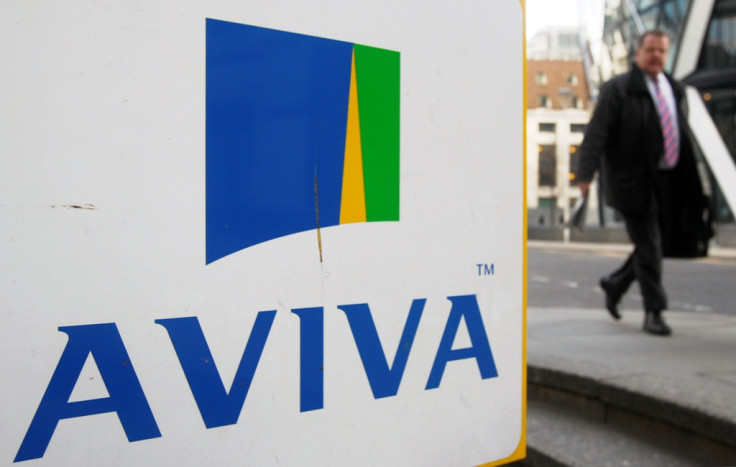 UK insurance giant Aviva reported £545m ($850m, €781m) after tax profits for first half of the year, as it digests the costs of integrating Friends Life.
The company announced a 15% increase in dividend.
Aviva's operating profits were £1.17bn, a 9% increase on same period last year.
The £5.6bn merger with Friends Life on 10 April this year included some £271m of integration and amortisation costs.
Mark Wilson, group chief executive officer, said: "The Friends Life integration is ahead of schedule and we have delivered £63m of run-rate synergies after three months. This is encouraging but nowhere near complete. Amidst the integration, our UK Life business continued to grow, with value of new business up 31% excluding Friends Life.
"In general insurance, premiums and operating profits were higher. The combined ratio was 93.1%, the best in eight years, and underwriting profits increased 45%.
"The 15% increase in the dividend is a further step towards achieving our target payout ratio and underlines our confidence in our cash flow and the business," said Wilson.
Aviva said its UK Life value of new business was up 43% to £253m from £177m last year, and this was up 31% excluding Friends UK.
The Friends integration has seen some £22.3bn of assets under management transferred to Aviva Investors with agreement for additional £24bn.
It said the UK footprint would be reduced by 33% by the end of 2016 thanks to the property rationalisation strategy which has been announced.
In terms of the group's balance sheet, IFRS net asset value was up 12% to 380p per share from 340p at full year, 2014.. It has an economic capital surplus of £10.8bn which stood at £8bn for 2014, and a coverage ratio of 176%.
Aviva also said it had submitted the Solvency II internal model in June and expect approval in December
Wilson said: "After three years of turnaround we are now moving to a different phase of delivery. We have improved the balance sheet, simplified the Group and we are now transforming our business. The progress is evident in these results."
Barrie Cornes, analyst at Panmure Gordon said: "Aviva has reported a good set of interim 2015 results that were ahead of expectations on most key metrics. IFRS operating profit at £1170m (+9%) was a 6% beat against consensus at £1,099m and 8% beat against our forecast.
"It was driven primarily by a strong performance in UK life (ex FLG) a low COR in general insurance at 93.1% (H1 2014: 95.5%) having benefitted from benign weather."
Cornes added: "Whilst we do understand the misgivings surrounding the acquisition of Friends Life being a UK life company where executing previous M&A have proved 'difficult', we think that over the next 12-18 months the acquisition will prove successful.
"The key difference with the FLG acquisition is that it was acquired primarily for its cash generating ability and not to deliver growth.
"Importantly the valuation is highly attractive when set against the other large UK insurers and it is within this context that we view Aviva as a 'special situation'. The shares are trading on 2015/16 IFRS per multiples of 10.4x and 9.9x respectively with a 2015F dividend yield of 4.0%," he said.