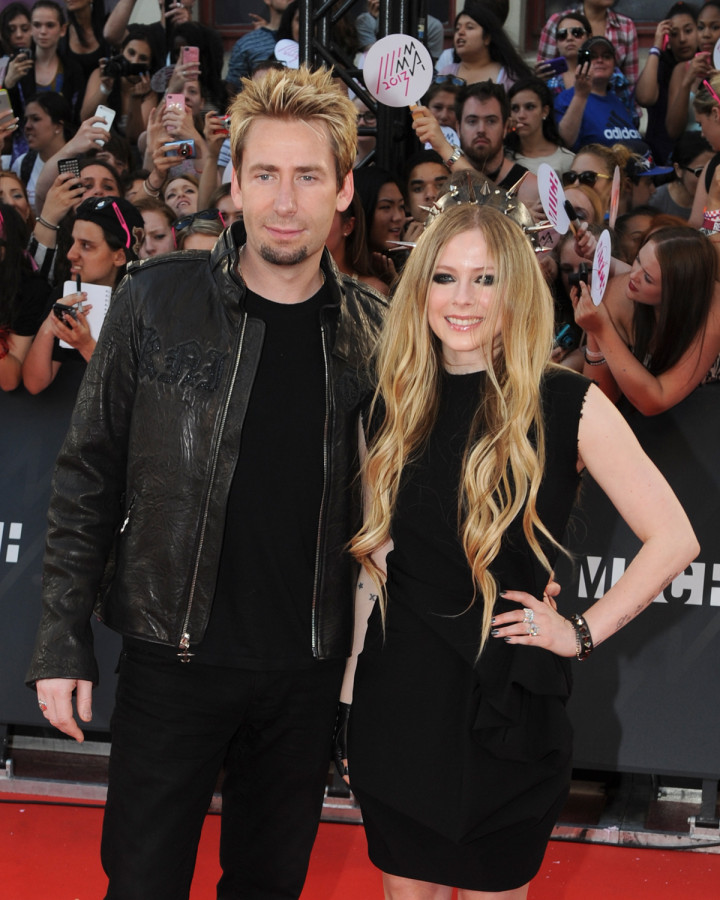 Avril Lavigne and Chad Kroege's whirlwind romance is reportedly coming to an end.
The Canadian power couple are headed for a divorce just a few months after they celebrated their one year anniversary in July. According to reports, the couple called it quits and the Nickelback singer's reckless behaviour is the reason behind the split.
"It's over," a source told Us Weekly. "He has been going around LA and telling people they're divorcing."
"Chad is just a complete jerk in the way he talks to her, and the way he talks to people in general. A lot of her friends don't like him."
Recently, the singer was spotted partying at the Chateau Marmont, and according to reports, she wasn't wearing her wedding ring.
"Avril was partying with a bunch of her girlfriends," a source told HollywoodLife. "She wasn't wearing the huge diamond rock her husband Chad gave her as a gift on their first wedding anniversary."
"She looked like she was having a fun time but it's kind of strange because she hasn't been out in public with Chad for some time now."
This is Avril's second marriage. She was previously married to Sum 41 frontman Deryck Whibley. They had been together since she was 19 years old and they married in July 2006. The marriage lasted for three years, and the couple got a divorce in September 2009.