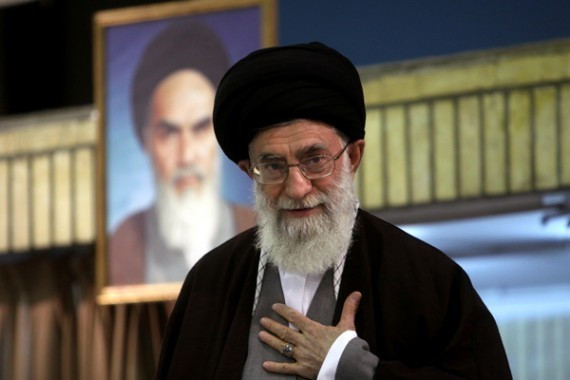 Iran's supreme leader Ayatollah Khamenei has issued a series of tweets likening the plight of black Americans to that of Palestinians in Gaza under the hashtag #BlackLivesMatter, widely used by those protesting alleged racist violence by US police.
In the tweets, Khamenei proclaims Jesus Christ's role as a defender of the oppressed, arguing that were he alive now he would act in support of those protesting the killing of unarmed black teenager Michael Brown by white police officer Darren Wilson on August 9.
Khamenei has used Twitter before to criticise the US.
When protests broke out in Ferguson following the killing of Brown, he criticised the "oppression" of black people by US authorities in a series of tweets.
During the Occupy Wall Street demonstrations in 2011, he tweeted his support for the protesters.
Khamenei's office has neither confirmed nor denied it is responsible for the Twitter feed, which also has not been officially verified to the social networking company.
As well as denunciations of the US, it is regularly used to denounce "Zionism" and Israel, as well as publish government information and health updates, after Khamenei underwent surgery recently.
Experts claim the tweets are part of Iran's long-running propaganda war with the US.
"The US government has been accusing Iran of human rights violations throughout the last 35 years, so when there is an incident like Ferguson, Iranian officials take it as an opportunity to retaliate in kind," Hamidreza Jalaeipour, a sociologist who teaches at Tehran University, told Time.
"Just as the US claims that the Islamic Republic does not truly represent Iranians, Iran claims that the US government is not legitimate."