Iran: Sweet Day for Khamenei as Tehran 'Successfully Tests' Captured US Drone Replica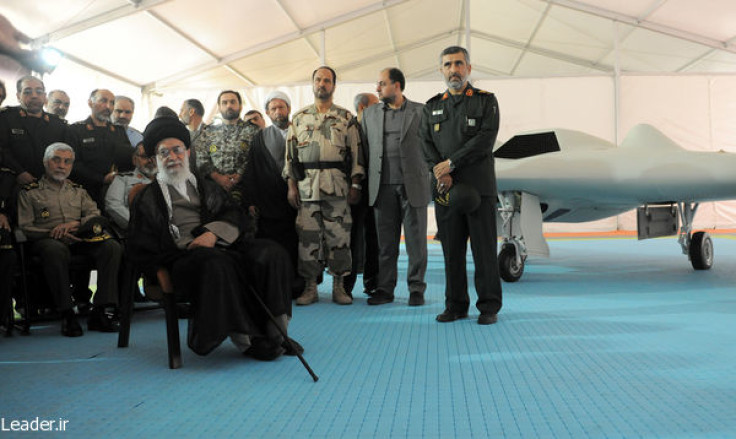 The Iranian military have claimed they have successfully tested a copy of a US drone captured in 2011, to the joy of Supreme Leader, Ayatollah Ali Khamenei.
Tehran said that their home-made replica of the US RQ-170 Sentinel drone made by Lockheed Martin has completed its first flight this week.
"As we promised earlier this year, a test flight of the Iranian version of the RQ-170 was carried out and a video will be released soon," Gen. Amir Ali Hajizadeh, head of the aerospace division of the elite Revolutionary Guard, was quoted as saying by state news agency IRNA.
The announcement was welcomed by Khamenei. "Today is a very sweet and unforgettable day for me," he said, according to Tasnim News Agency.
Iran said they captured the drone after it entered the country's airspace from Afghanistan, possibly to monitor military and nuclear facilities in 2011.
Washington later confirmed they had lost an aircraft but US officials claimed that Iranians would have struggled to decipher the drone's secrets as they lacked the necessary technology.
However, earlier this year Tehran officials said they had managed to break the unmanned aircraft's secrets and copy them.
The replica was first unveiled at an exhibition organised by Iran's Revolutionary Guards attended by Khamenei in May.
The RQ-170 Sentinel is not the only US drone that Iran claims to have captured, with military officials saying they are working to reverse-engineer a Boeing-designed ScanEagle.
The development came as US President Barack Obama expressed scepticism over a possible breakthrough in multilateral, high-level nuclear talks with Iran less than two weeks before a self-imposed deadline to make an historic permanent agreement.
"Are we going to be able to close this final gap so that [Iran] can re-enter the international community, sanctions can be slowly reduced and we have verifiable, lock-tight assurances that they can't develop a nuclear weapon?" Obama asked, after US Secretary of State John Kerry met with Iran's Foreign Minister Mohammad Javad Zarif in the Gulf sultanate of Oman, in the final stretch of negotiations.
"There's still a big gap. We may not be able to get there," Obama said.
© Copyright IBTimes 2023. All rights reserved.