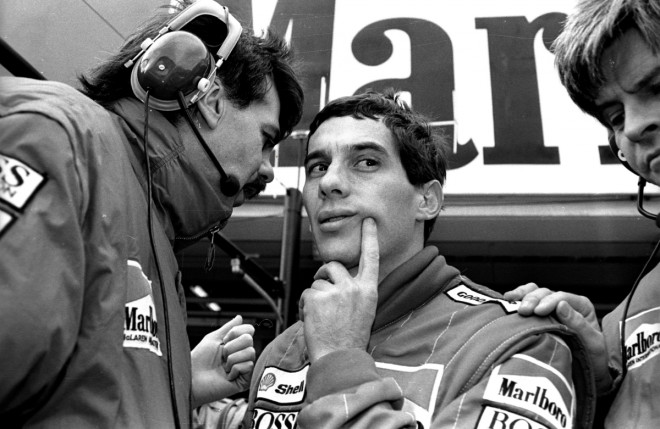 It has been 20 years since Ayrton Senna died during a Formula One car crash at Imola in 1994.
The then-34-year-old was taking part in the San Marino Grand Prix, which was held at the Autodromo Enzo e Dino Ferrari in Imola.
To mark the death of Senna – along with fellow Austrian driver Roland Ratzenberger – F1 organisers will observe five days of commemorations at the Imola track.
Current and past drivers, mechanics, officials and fans will pay their respects. On the anniversary, a talk will be held on the evolution of F1 safety.
"When I was a kid I had all the books, all the videos. [Senna] was the driver I looked up to, way before I even started racing," Lewis Hamilton said recently. "He inspired me to be a driver."
To mark the anniversary, IBTimes UK looks at Senna, Ratzenberger and the circumstances around their deaths.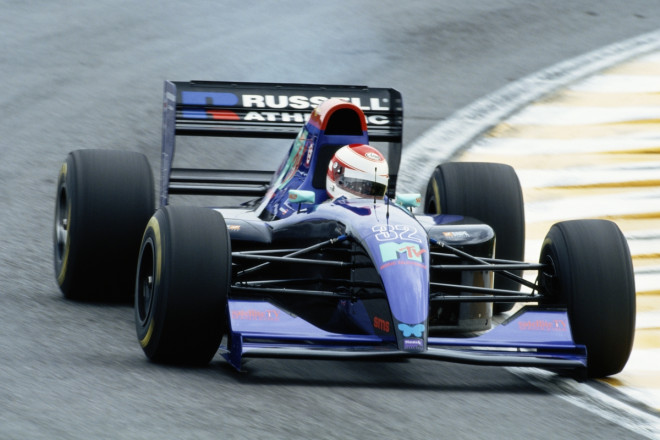 The San Marino Grand Prix was last held in 2006. It was launched in 1981. After Senna's death, the course was altered to make it safer but it was eventually dropped to make way for the Belgian Grand Prix. Senna was the last driver to die during a F1 race.
Ratzenberger died on 30 April, 1994 after he spun off the track and damaged his front wing mirror. Instead of stopping, he continued and the mirror broke off. It went under the car and he was unable to turn the Villeneuve Corner, hitting the wall at almost 200mph. He was declared dead on arrival at hospital.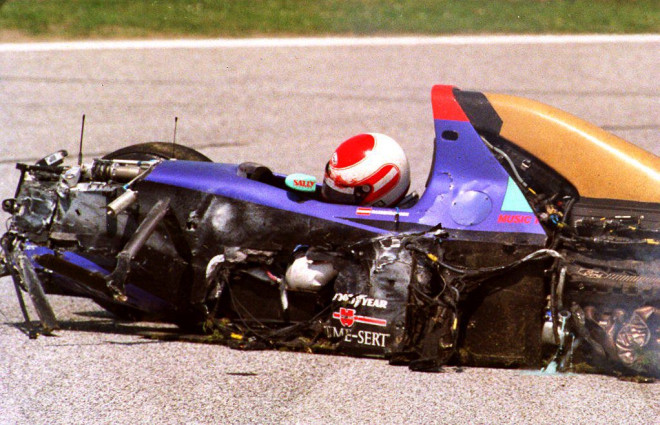 After Ratzenberger's death, Senna visited the crash spot where Sid Watkins, FIA safety and medical delegate, told him to retire and go fishing. Senna refused to complete the qualifying race after Ratzenberger's death.
He spent his last night alive at the Hotel Castello. The hotel owner said he came downstairs to meet Frank Williams, his team principal. "I supposed he was telling him that did not want to race, because he seemed so incredibly sad about what had happened that day," the hotelier told the Daily Telegraph.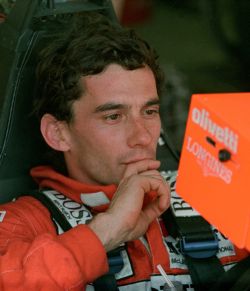 Before the season, Senna spoke of a bad premonition. "It's going to be a season with lots of accidents," he said. "I'll risk saying that we'll be lucky if something really serious doesn't happen."

Watkins also felt similar pessimism on the morning of the race: "When Senna went past me, his car was very skittish and I thought it looked a bit unstable. Then Michael Schumacher came past looking much more composed.

"I said to my driver, Mario Casoni, when Senna went past that there was going to be a bloody awful accident or words to that effect. Then, when the red flags came out, I knew it was Ayrton."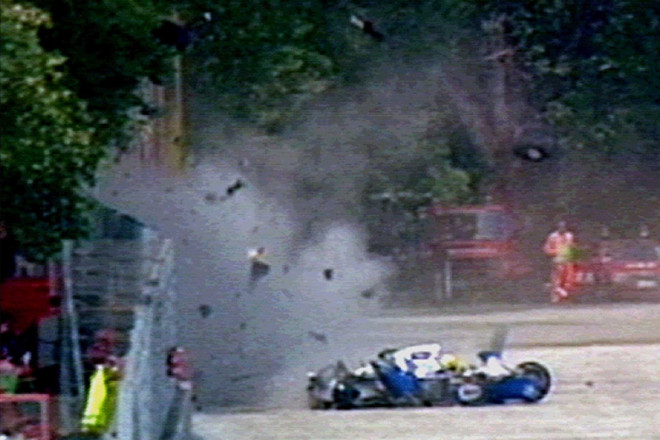 Senna died at the high-speed Tamburello corner on lap 7. He hit a concrete retaining wall at 145mph. He was taken out of the car and flown to hospital with major blood loss but was declared dead hours later.
After the race, officials found an Austrian flag inside the wreckage of Senna's car – he had planned to raise it in honour of Ratzenberger after the race ended.
The Italian courts deliberated over the cause of Senna's death for over a decade and manslaughter charges were brought against senior Williams engineers Patrick Head and Adrian Newey over a faulty steering column. They were cleared when the statute of limitations ran out.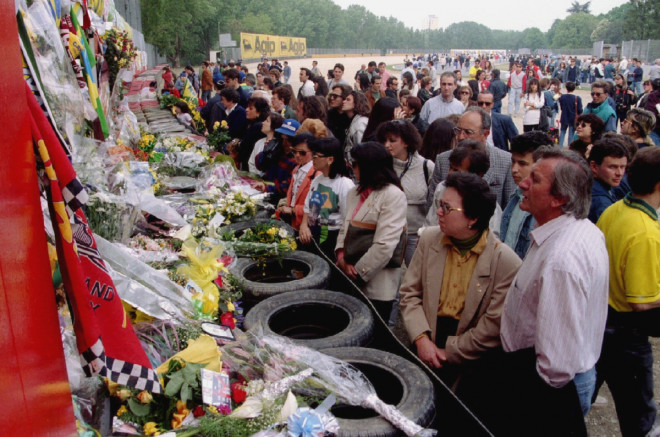 The Brazilian government declared three days of national mourning after Senna's death and the Italian Air Force offered to fly his coffin back to Brazil – an offer that was refused. Three million people gathered around Senna's hometown of Sao Paulo to salute the driver. More than 200,000 people went to see his body lie in state.
Senna still holds the record as the third most successful driver of all time. The most successful are Michael Schumacher and Alain Prost.