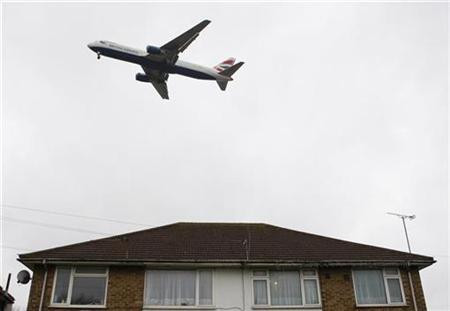 Airport owner BAA has said that the number of people travelling through its United Kingdom airports increased by 0.3 per cent to 10.9 million last month.
Heathrow airport had its busiest month on record, with 6.7 million people journeying through, up 3.5 per cent from the previous year. BAA said that 18 July was the airport's busiest ever day with 232,000 passengers.
BAA said that its fastest growing market in July was Europe, with an increase in passenger numbers of 2.9 per cent. Long haul traffic increased 0.5 per cent in July, while domestic traffic fell by 4.6 per cent.
Stanstead airport saw a drop in passenger numbers of 7.2 per cent, however this was attributed to a decline in the number of seats offered by eight per cent.
By contrast in Scotland extra capacity led to an increase in passengers of 6.6 per cent, although individually traffic at Aberdeen and Glasgow airports fell, Edinburgh traffic rose.
Passengers at BAA's Southampton airport dropped by 1.4 per cent, while in Naples traffic rose by 6.1 per cent.
BAA said that the total number of air transport movements at its United Kingdom airports fell by 0.4 per cent, despite a rise at Heathrow of 2.9 per cent, while cargo activity increased 17.9 per cent, thanks to a 19.1 per cent rise at Heathrow.