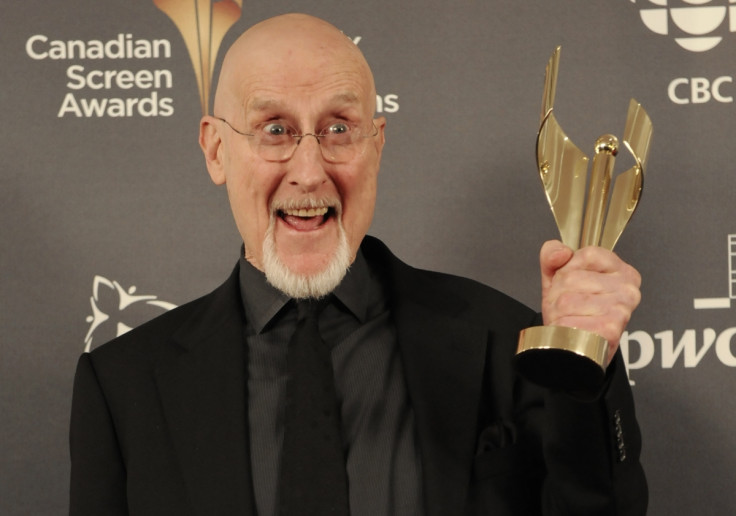 Hollywood star and political activist James Cromwell has been arrested in upstate New York during a protest against the construction of a power plant. The 75 year-old actor whose films include Big Hero 6, The Queen, Babe and LA Confidential was protesting outside the Competitive Power Ventures facility in Orange County where he and two fellow protesters had shackled themselves together with heavy duty motorcycle locks around their necks.
A group of about 30 protesters, including Cromwell, were understood to have been showing their disapproval for the plant that they believe produces harmful toxins that could cause health issues for the local community, including cancer and asthma, and that the area's property prices are being impacted by the plant's location. They also claim that the plant might affect threatened species such as the northern long-eared bat and the bog turtle that live close to the site.
The trio was eventually cut free from the locks by a state trooper using a bolt cutter. They were then led from the location chanting "power to the people". In total six protesters were arrested on disorderly conduct charges and were ordered to appear in court in January.
DC Media Group tweeted: Actor James Cromwell arrested obstructing Millennium CPV gas power plant, Orange Co. NY. #fracking #StopCPV
Cromwell has been an active protester on several issues and in April last year took part in a protest to stop Air France flying monkeys to laboratories across the world. The action by animal rights group PETA took place at Los Angeles International Airport where Cromwell locked himself inside a packaging box used to ship the primates.
He was nominated for an Academy Award for best supporting actor for 1995's Babe, and won an Emmy for his role in the second season of American Horror Story, Asylum.