The distraught parents of a teenager believed to be on the brink of being beheaded by Saudi Arabia have launched a last-ditch appeal to the world for help. Abdullah al-Zaher was arrested after taking part in a protest in the country's restive Shia eastern province with other young Saudis in March 2012, when he was just 15.
Zaher was detained just shy of his 16th birthday, after participating in protests in Qatif, Saudi Arabia's eastern Shia-dominated province. He was charged with harbouring protesters, participating in demonstrations, setting fire to a car and throwing Molotov cocktails.
But campaign group Reprieve says the signed "confession" that led to his death sentence in October 2014 came only after Zaher was tortured. Saudi security officials were alleged to have beaten him with wire iron rods and denied him access to his family or a lawyer.
Reprieve, which campaigns against the death penalty, told IBTimes UK the now 19-year-old is at imminent risk of being executed after recently being moved to solitary confinement. A spokeswoman said: "The signs are worrying. We have also had reports that Zaher was recently subject to unannounced medical inspections which his family believe may be an indication he is at imminent risk of execution."
He is thought to be one of more than 50 people that Saudi officials have said they want to put to death in a single day of executions.
Speaking to the Guardian on 17 December, his father Hassan al-Zaher pleaded for his life. He said: "Please help me save my son from the imminent threat of death. He doesn't deserve to die just because he participated in a protest rally.
"He was forced to sign a paper that the police fabricated and that he was not able to read under a threat of corporal punishment. He told me that he did not throw Molotov [cocktails] or anything similar. My son did not fully understand what the people are protesting for. He just went there after being invited by a friend. He did not go there with the intention of fighting or opposing the government, in his eyes it was just a simple protest rally."
Saudi Arabia's use of the death penalty continues to be among the highest in the world. According to Amnesty International, the country executed 102 people in the first six months of 2015 – more than in all of 2014.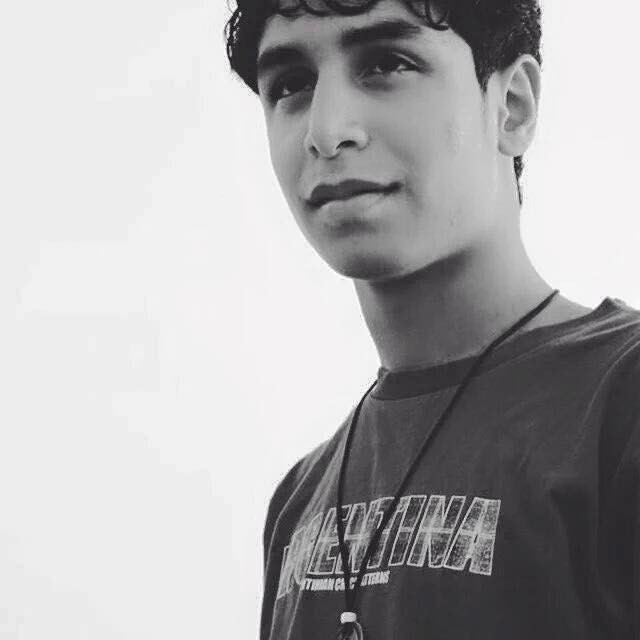 In November, the country's media reported more than 50 people would be put to death in a single day in Saudi Arabia. The reports described them as members of terrorist group al-Qaeda who wanted to overthrow the current government.
But Reprieve told IBTimes UK the descriptions of some of those said to be put death in the mass execution matched the cases of Zaher, as well as Ali al-Nimr and Dawoud al-Marhoon – two other juvenile offenders arrested around the same time for similar protests.
UK Foreign Secretary Philip Hammond told parliament in October he did not expect Nimr to be executed after public pressure was put on the government to speak out about the death sentences. A spokeswoman for Reprieve said: "The foreign secretary's intervention is welcome but the reality on the ground is that the families fear these executions are still going to take place."
The Guardian reported UK foreign office officials had privately put pressure on the Saudi government in the case of Zaher, but there were few specific details on what this involved.
Zaher is said to still wear the visible signs of torture, with his weight having decreased significantly, and his face – particularly his nose – left disfigured. Following his arrest in 2012, he was sentenced in a secretive court in Riyadh and as with other juveniles tried there, the prosecutor asked for a "crucifixion" sentence to be given.
In September, Zaher's death sentence was upheld and he has since been moved to Asir prison, some 1,000km from his family home. His father described his son as "popular and peaceful", saying: "He loved to ride my horses and wanted to become a medical assistant or nurse someday."
Maya Foa, head of the death penalty team at Reprieve, said: "Abdullah al-Zaher has been through a horrifying ordeal – arrested at the age of 15 for attending a protest, tortured into a 'confession', and now awaiting execution in solitary confinement, far from his family.
"It is utterly disgraceful that the Saudi authorities are now threatening to carry out his beheading imminently, along with the killing of other juveniles like Ali al-Nimr. Those governments who are among the closest Saudi allies – notably the UK and the US – must step in without delay and urge the Saudi authorities to change course."