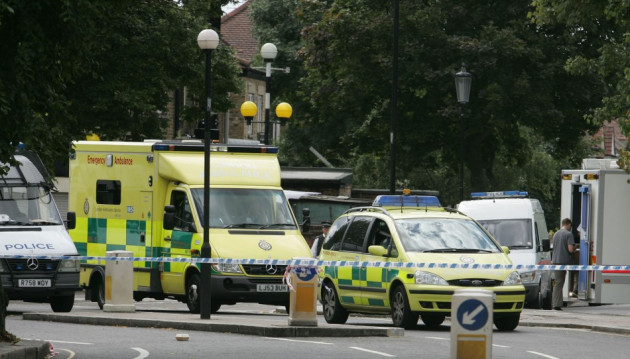 A one-week-old baby boy has died after being bitten by a dog in Shropshire.
West Mercia Police said the child was bitten by a family pet at an address in Telford. Paramedics took the baby to Princess Royal Hospital, but he died of his injuries.
The dog, believed to be a Jack Russell, has been put down. Police have launched an investigation.
Insp Helen Thomas told the Shropshire Star: "There was an incident involving a dog and a baby where the baby was bitten.
"It was not a dangerous dog. It was a small dog and a family pet. We will know more following the post mortem."
A spokesman for West Mercia Police said: "Police and ambulance were called to an address in Ketley, about a young baby that was unwell.
"He was taken to the Princess Royal Hospital in Telford by paramedics but died soon after.
"As in all cases of the death of a young child, West Mercia Police has launched an investigation to establish the exact circumstances."