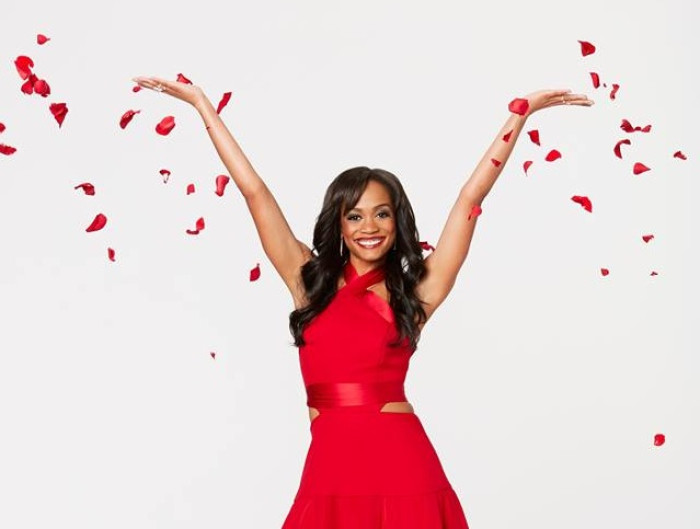 Bachelorette fans will have to wait until next week as the ABC show will not be airing any new episode on Monday, 12 June, because of the NBA finals. However, bachelorette Rachel Lindsay's journey with her remaining suitors will continue in the fourth week as she heads to the first destination outside the mansion in South Carolina.
Click here to watch The Bachelorette season 13 episode 4 live online on the official website of the network. The episode from the fourth week airs next Monday (19 June) at 8pm EST on ABC.
The upcoming episode is a power-packed one as spoilers reveal that the contestants will be showing off their acumen in a spelling bee. Thirteen of Rachel's suitors — Jonathan, Alex, Peter, Will, Bryan, Eric, Josiah, Kenny, Lee, Iggy, Adam, Anthony and Matt — are set to compete in the spelling contest as part of a group date.
And if rumours are to be believed, Josiah might be successful in impressing with his knowledge but it's still not clear if he will get the date rose.
However, one lucky guy gets to kick-start next week's one-on-one date with Rachel, and according to Reality Steve, it is none other than Dean Unglert. The 26-year-old will be joining the Dallas-based attorney for a ride in a Goodyear blimp all day, and later at night the two will attend a private Russell Dickerson concert.
While the night ends with Dean getting a rose, Rachel's other one-on-one date, Jack Stone, might not be as lucky. Following some lone time together, Jack, who hasn't managed to create an impression so far, will reportedly fail to capture Rachel's heart and end up being ousted.
With the amount of drama and emotional mayhem the show garners, fans of the Bachelor nation haven't been disappointed so far, and hopefully the trend will continue in the fourth week as well. If the promo for the upcoming episode is any proof, it looks like some major feud is set to unfold between Eric and the rest of the aspirants.
The sneak-peek for episode 4 ends with Rachel breaking down in tears. Does this mean she will soon have bad news for the Bachelorette villain Eric?
Find out on The Bachelorette next Monday on ABC.