Amber Rose challenge goes viral as fans recreate shocking crotch photo with wig, pineapple and pets
Model urged fans to post their 'version' of the picture on behalf of feminism and body positivity.
Amber Rose has started an awkward social media trend after sharing a NSFW shot of her unshaven crotch over the weekend. Although the shocking photo was taken down by Instagram citing rules against nudity, fans of the American model have successfully turned it into a viral trend using hilarious props to recreate the "bush".
The enthusiastic reaction from social media users came after the 33-year-old defiantly urged her fans to share their version of her unshaven crotch photo in support of feminism and body positivity.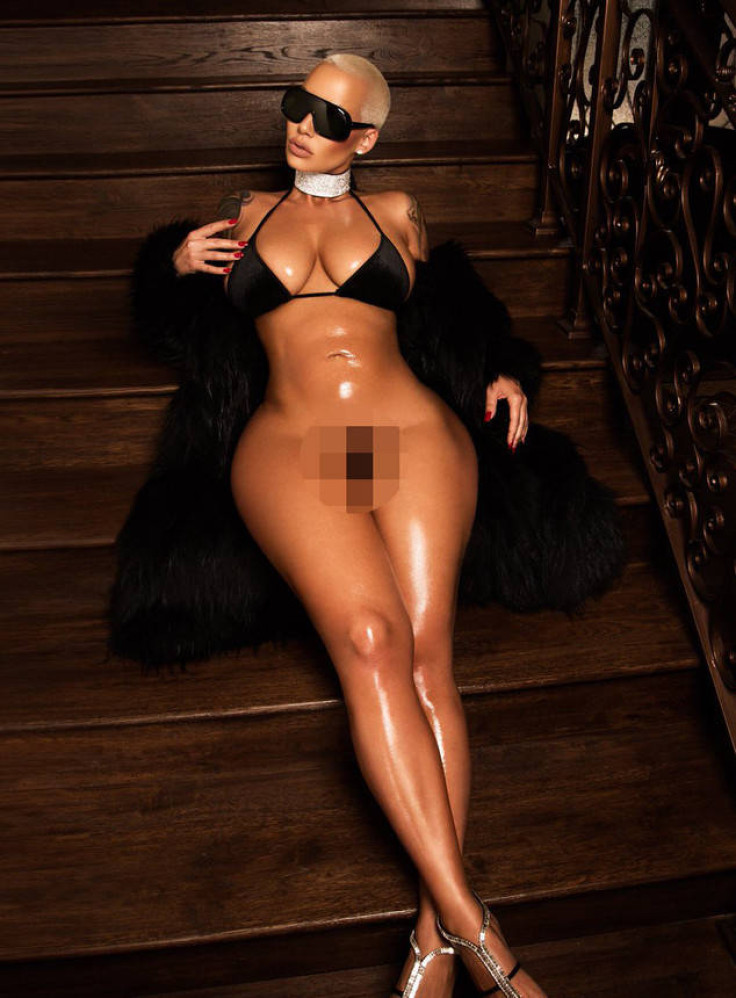 "Amber Rose challenge anyone?" Rose announced on Instagram. "[P]ost your version of my picture and hashtag #AmberRoseChallenge behalf of feminism, body positivity and not conforming to society norms of how we should live, what we should wear and where we should shave."
And like always, social media delivered beyond imagination. Both men and women recreated Rose's almost nude photo with props such as pineapple, wigs and even furry pets strategically placed to look like pubic hair.
From hilarious to super creative, the viral challenge provoked people to flout Instagram's no-nude rule in unimaginable ways. Some even resorted to the model's favourite emojis – an ice cream sundae and a black cat – to show off their crotch without actually going nude.
Speaking of props, one fan seems to have taken the challenge literally as he posed exactly like Rose in dark shades and a make-shift bikini with a giant wig covering his private parts.
The social media debate began after Rose broke the internet with a picture of herself lying down without her underwear on Friday (9 June). Though the image was immediately removed for violation of policy, the model didn't give up and shared another video firing back at Instagram.
"When IG deletes your fire ass feminist post but you really don't give a f*** because everyone picked it up already," she wrote.
A source claims the model wanted to promote "alternative body image" with her NSFW image.
"Amber is very proud of her body and loves to show it off," Hollywood Life reported. "She loves to push people's buttons and cause controversy, what better way to do that than with a naked pic? Instagram took the photo down because of it's nude policy, which Amber is pissed about but there's nothing she can do."
© Copyright IBTimes 2023. All rights reserved.