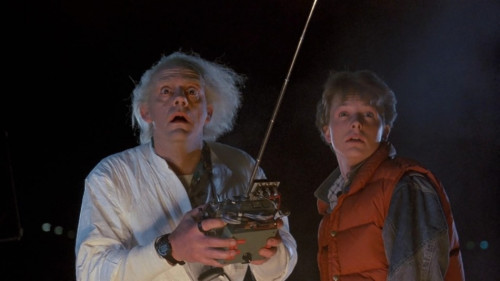 80s classic Back to the Future is being turned into a musical, and it is coming to London's West End in 2015 to coincide with the film's 30th anniversary.
The film's director Robert Zemeckis and its co-writer Bob Gale will adapt the film, with Jamie Lloyd directing and Alan Silvestri and Glen Ballard writing songs.
Hit songs from the film's soundtrack – including The Power Of Love and Johnny B. Goode will form part of the musical.
Speaking of the announcement, Gale remarked: "The Back to the Future Musical is a project that Bob Zemeckis and I have been exploring for almost ten years.
"We're thrilled to be at last in partnership with a creative and producing team that will create a show that is true to the spirit of the film without being a slavish remake."
Rumours of a musical have been around for as long as rumours of a remake, so fans will be happy with an outcome much more palatable than a remake would have been.
Jamie Lloyd added: "Rather than attempt to recreate such an iconic movie on stage, we have assembled a brilliant artistic team to discover a unique theatrical language to take audiences on a journey through time in a vibrant, unexpected way.
The production will include illusions, skateboarding and many other surprises that will capture the spirit of the film but freshly interpret it for a new audience."