Australian model, presenter and recording artist Ruby Rose has proved herself worthy of being in Taylor Swift's exclusive girl squad.
Rose has defended the Bad Blood singer against rival Katy Perry whose new song, Swish Swish, is rumoured to be a diss track aimed at Swift. Swish Swish, a collaboration with rapper Nicki Minaj, features Perry appearing to suggest that Swift should "retire" while also describing her rival as "calculated" and a "joker" as well as declaring herself a "courtside killer queen".
Reacting to the alleged diss track, Rose, 31, posted a series of scathing tweets clearly aimed at Perry by referencing her songs such as Bon Appetit. One tweet read: "Purposeful poop' to 'bomb a petit' to a sloppy mess of writing over the top of Funkagenda..stop trying to make 'Wit..I mean 'fetch' happen," and another: "I just think with everything going on in the world to go from rebranding as political activist only to ditch it and go low.. is.. a bummer."
Following Perry's fans rushing to her defence, Rose was forced to defend her own comments and later added: "I've always stood up for the people I love and against things I think are cheap or mean spirited. That's not new. You have to follow your heart. You are her fans you should buy all her songs so the songs will finally chart. If as many as tweeted me bought her last 3 .. the'd be hits."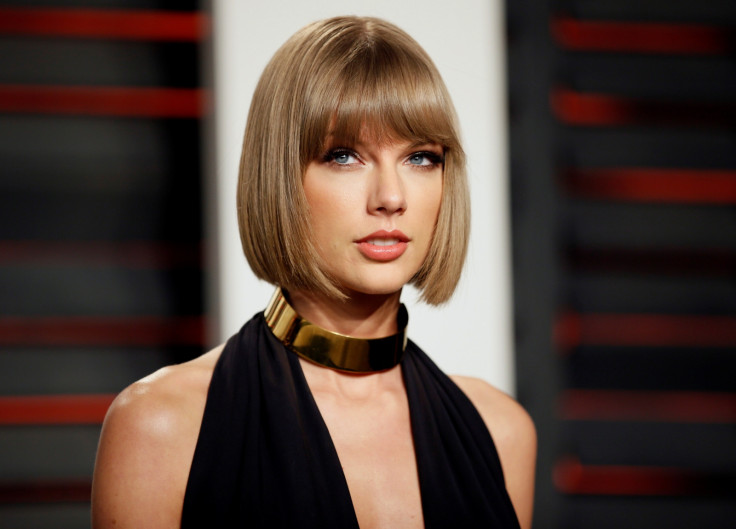 It should come as no surprise that Minaj was happy to record a guest verse for Swish Swish, given her own public feud with Swift. In a tense Twitter row in 2015, Minaj indirectly criticised Swift for receiving a video of the year nomination at the MTV VMAs when she was snubbed alongside, Beyonce. Minaj and Swift did bury the hatchet by performing together at the awards ceremony weeks later but some speculate there is still some bad blood between them.
Perry has not responded to Rose's tweets but it is no secret that she shares a turbulent history with Swift. In 2014, it was reported that Swift accused her fellow pop star of stealing backup dancers from her Red tour. The number one single Bad Blood, which Swift released in 2015, is widely believed to have been written about Perry. The former friends have traded subliminal insults with each other since.
Listen to Katy Perry and Nicki Minaj's Swish Swish:
Swish Swish will appear on Perry's anticipated fourth album Witness, which is set to arrive on 9 June.