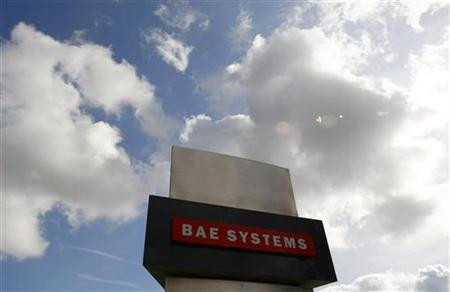 Shares in BAE Systems were flat on the FTSE 100 in morning trading after the defence group announced weak growth in revenue and EBITA in the full year 2010.
Sales were reported as rising from £21.99 billion in the previous year to £22.39 billion, while underlying EBITA increased from £2.2 billion to £2.21 billion. Analysts had predicted a slightly stronger showing of £2.67 billion of EBITA and £22.42 billion in sales.
Operating profit saw much stronger growth however, rising from £966 million in 2009 to £1.6 billion.
The group said that the value of its order book had declined from £46.3 billion to £39.7 billion, in addition BAE reported a £100 million hit from the cancellation of its deal to provide patrol boats to Trinidad & Tobago. The group also went from net cash of £403 million at the end of 2009 to a net debt of £242 million.
BAE Systems said it would be raising its dividend from 16.0 pence per share to 17.5 pence per share.
In an outlook statement, BAE Systems said, "In 2011, a reduction in sales is anticipated as the volume reduction in Land & Armaments is expected to complete and as the changes arising from the Strategic Defence and Security Review reduce activity in the UK businesses. The continuing actions to reduce cost and improve efficiency are expected to benefit return on sales and mitigate the impact of that lower activity. In addition, the 2011 results will benefit from the non-recurrence of the Trinidad and Tobago charge. The 2011 performance is expected to be weighted to the second half of the year. With the re-basing of the Land business in 2011, and the cost and efficiency actions, the Group will have established a resilient platform for future growth."
By 09:25 shares in BAE Systems were flat on the FTSE 100 at 344.00 pence per share.