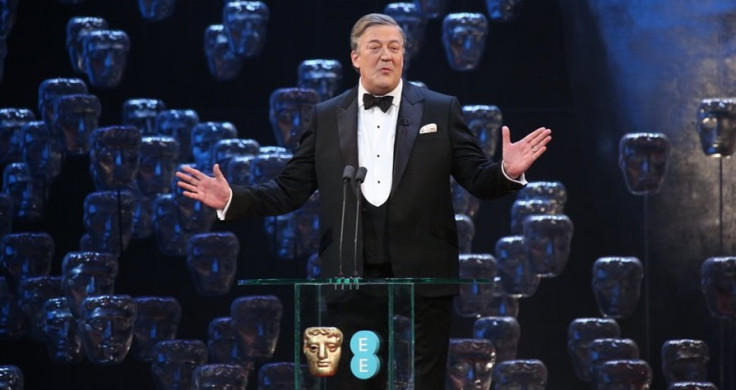 The 69th British Academy Film Awards will take place on 14 February at the Royal Opera House in London, but just who will be in attendance at the UK's biggest movie event that recognises this year's best work in cinema? Who will be presenting the awards and, most importantly, where and when can we watch it?
Stars who are nominated and confirmed to be attending include Leonardo DiCaprio, who is up for best actor for his performance in Alejandro González Iñárritu's The Revenant, Cate Blanchett, Eddie Redmayne, Alicia Vikander, Bryan Cranston and Brad Pitt. Christian Bale, Idris Elba, Julie Walters, Maggie Smith, Mark Ruffalo, Matt Damon, Michael Fassbender, Rooney Mara and Saoirse Ronan are also likely to be seen at the prestigious ceremony.
During the show, awards will be presented by a whole host of famous faces including Domhnall Gleeson, Cuba Gooding Jr, Douglas Booth and Emilia Clarke. Other presenters that will feature on the night are Rupert Grint, Angela Bassett, Will Poulter, Matt Smith, Rebel Wilson, Sacha Baron Cohen, Stanley Tucci and Julianne Moore.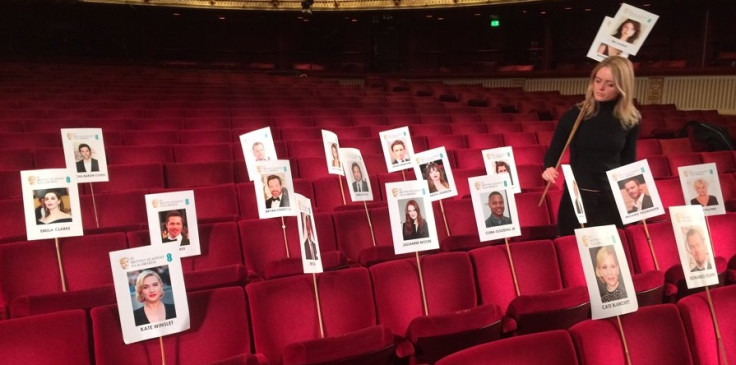 The A-list guests, regardless of whether they win a golden mask for themselves or not, will all receive a goodie bag packed with £500-worth of luxury goodies which will include an EE Capture Cam; a 4G enabled wearable camera to film and live-stream action on the go. Guests will also receive a bottle of Taittinger champagne and Hotel Chocolat chocolates, along with a Savoy Cocktail Book to perfect their mixology skills.
The bag is also filled with a number of beauty treats, including a bottle of La Vie Est Belle Lancôme Perfume, Charles Worthington Volume and Bounce hairspray and primer, and Evian facial brumisateur spray. Completing the goodie bag is a selection of Fortnum and Mason teas, Bottle Green drinks and an invitation to the Villa Maria winery in New Zealand.
On the night, the Outstanding British Contribution to Cinema Award will be given to Angels Costumes, an organisation that has worked on several hugely successful films including The Great Gatsby, Gladiator, The Grand Budapest Hotel, Dracula, Titanic and Star Wars. Sir Sidney Poitier is also to be honoured with the Bafta Fellowship. However, Poitier will not be there to receive his Fellowship in person because his health advisers have reportedly recommended he refrain from transatlantic travel.
The In Memoriam segment of the evening will respectfully remember artists from the world of film including professionals such as Still Alice director Richard Glatzer, Star Trek legend Leonard Nimoy, Lawrence Of Arabia's Omar Sharif, Sir Christopher Lee, Alan Rickman and singer-songwriter and actor David Bowie.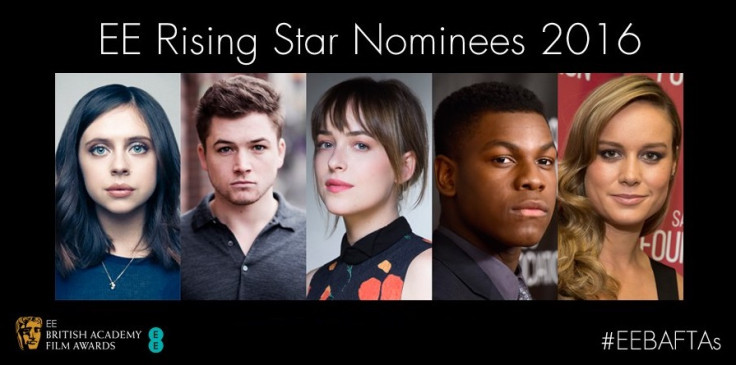 The winner of the EE Rising Star Award, which is the only accolade of the night elected by the public, is yet to be announced as the vote is still open. The nominees for the title however, include Bel Powley (The Diary Of A Teenage Girl), Brie Larson (Room), Dakota Johnson (Fifty Shades Of Grey), John Boyega (Star Wars: The Force Awakens) and Taron Egerton (Kingsman: The Secret Service).
The ceremony will be hosted by Stephen Fry and broadcast on BBC1 and BBC1 HD from 9pm. A special red carpet show featuring interviews with the stars will begin at 8.30pm on BBC3.
For more entertainment news follow A-List on Twitter @Alistinsider