Iraq: Bomb Attacks Kill at least 33 in Baghdad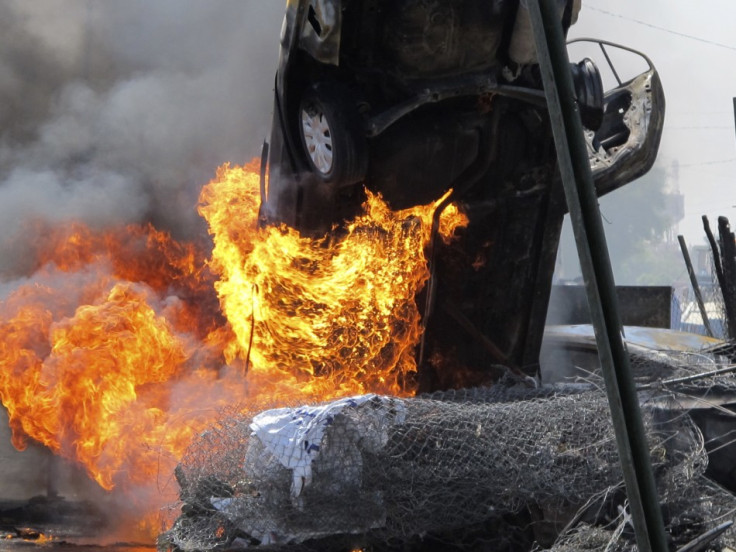 At least 33 people have been killed in a spate of car bomb attacks in Iraq's capital Baghdad, authorities said.
Seven separate blasts injured more than 100 people in the latest outbreak of sectarian violence to blight the troubled Middle Eastern country.
An explosive device went off near a bus station in the northern Shiite neighbourhood of Khazimiyah, killing eight people and wounding 18, police said.
Another car bomb exploded near a gathering of day labourers in the Allawi area, near the fortified Green Zone where government offices are located. Six people were killed.
A car repair shop in Baghdad's northeastern suburb of Husseiniyah, a traffic police office in the Baladiyat neighbourhood and a row of shops in the Bab al-Muadham area were also hit by car bombs.
"I got closer and saw burning cars, two charred bodies and several people on the ground," said Mohammed Sabri, a retired government employee who was on his way to the market in Husseiniyah when the bomb went off.
"Security officials keep telling us that their forces are able to protect us, but this has not happened yet."
In the Shiite neighbourhood of Sadr City, a car bomb exploded near a line of shops, wounding seven people, while in the city's southeastern suburbs a car bomb missed a police patrol but killed a civilian passer-by.
No group has claimed responsibility for the attacks.
A cluster of Sunni militant groups, including al-Qaida, have increased attacks against Iraq's Shi'ite-led government in recent months, fuelling an outbreak of sectarian violence that threatens to bring the country to the edge of civil war as in 2006 and 2007.
© Copyright IBTimes 2023. All rights reserved.