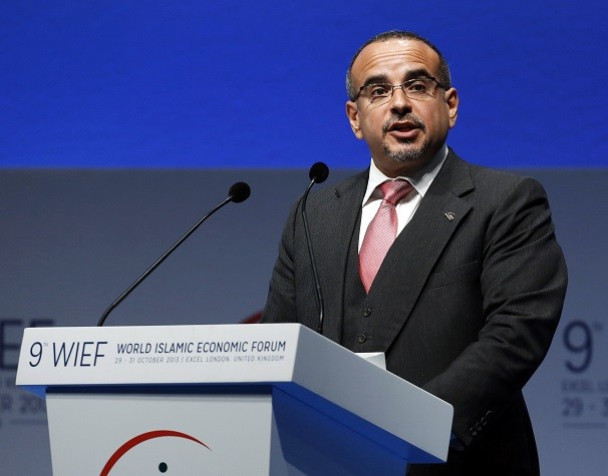 A senior Bahraini politician and crown prince has insisted the reason for and answer to his country's recent political unrest is "economic", even as demonstrators demand complete overhaul of the autocratic monarchy-based political system.
Bahrain's repressive Sunni government has largely kept a lid on the Arab Spring protests in its country by using force to quell demonstrations, locking up and torturing the political opposition, and cracking down on free expression among the largely Shia population.
Speaking at the 9th World Islamic Economic Forum (WIEF) in London, Bahrain's Prince Salman Bin Hamad Al-Khalifa, deputy supreme commander and deputy prime minister, said: "This year's forum looks at our 'changing world' and 'new relationships'. It speaks very firmly to my personal agenda and that of my country.
"While we in the Middle East are not the entirety of the Islamic world, undoubtedly the world's focus has been on our political developments. But the driver, the catalyst and, ultimately, the solution to our region's issues, lies as much in economic development, in enhanced opportunity, and in education.
"Through these there is the opportunity of delivering lasting, transformative change and prosperity across class, religion, sect, tribe and race."
Opposition al-Wefaq party leader and resigned MP Ali Alaswad previously told IBTimes UK that only political reforms and an elected and accountable government can force the country's regime to respect basic human rights principles such as the right to protest peacefully.
Alaswad, who fled his country after his home was targeted by Bahraini security forces, said that "first, there should be political reform" leading to democratic elections.
He added: "If there's an elected and accountable government, the Prime Minister, for instance, can be questioned in the parliament. This is not possible now."
Disturbing reports from human rights organisations working in Bahrain have exposed how political prisoners are being tortured.
Human Rights Watch has accused the US government of turning a blind eye to abuses in Bahrain. The EU and UK has a number of export controls on arms trading with Bahrain after government forces used violence against unarmed demonstrators.
The UK parliament's Foreign Affairs Select Committee will hold an inquiry into the human rights abuses perpetrated by Bahrain and Saudi Arabia.
Acting president of the Bahrain Centre for Human Rights (BHCR) Maryam Al-Khawaja has said the country's government has only become "emboldened by inaction from the international community".