A British High Court has ruled that the Bahraini king's son Prince Nasser is not immune from prosecution for alleged torture, paving the way for a possible arrest if he enters the UK.
The court quashed a decision by the Director of Public Prosecutions that Nasser bin Hamad al Khalifa, a regular traveller to the UK, enjoyed diplomatic immunity as commander of the Royal Guard of Bahrain.
The arrest of Nasser was sought by a Bahraini citizen, known as FF in the proceedings, following accusations he was directly involved in the torture of three prisoners in Bahrain during the pro-democracy uprising of 2011.
In a statement, FF said: "Now the prince has lost his immunity, he will need to consider the risk of investigation, arrest and prosecution when he is travelling outside Bahrain.
"Whilst he is visiting other royal families and horse riding, there are 13 prisoners of conscience.
"Two of them have said in open court in Bahrain that the prince tortured them, yet they were still convicted.
"It is time for the British government to review its policy of co-operation and support for this regime."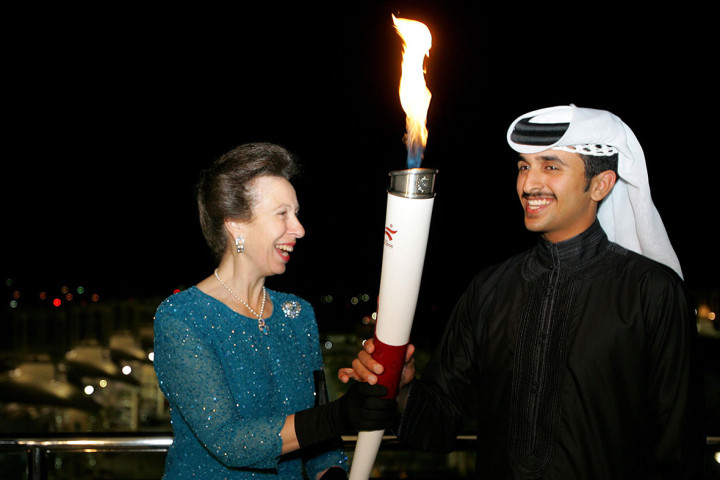 His solicitor, Sue Willman, of Deighton Pierce Glynn, said in a statement: "The UK has a duty under the convention against torture and under its own laws to investigate, arrest and prosecute those who are alleged to have committed acts of torture abroad.
"They should be applied to all, regardless of the UK's economic interests."
A dossier drafted by the European Centre for Constitutional and Human Rights (ECCHR) in Berlin and containing damning evidence regarding Nasser was handed over in 2012 to the Director of Public Prosecutions. The arrest and prosecution of the prince was sought on the basis of section 134 of the UK's Criminal Justice Act of 1988.
However the War Crimes team of the Met Police, which received the ECCHR dossier, stated Nasser would enjoy immunity under the State Immunity Act 1978 as a member of the Bahraini royal family. The CPS confirmed the decision in August 2012.
A month later, a request for the review of that decision forced the CPS to maintain Nasser was not immune from prosecution because of his royal status - as his household was independent from the King of Bahrain - but he kept "functional immunity" as commander of the Royal Guard of Bahrain.
In a statement, a spokeswoman for the government of Bahrain claimed that the ruling affirmed that the prince's arrest "would have been improper given the absence of evidence".
She said the Court Order "does not open the door to a prosecution".
"This has been an ill-targeted, politically-motivated and opportunistic attempt to misuse the British legal system," the Bahraini government said. It also "categorically" denied the allegations against Prince Nasser.