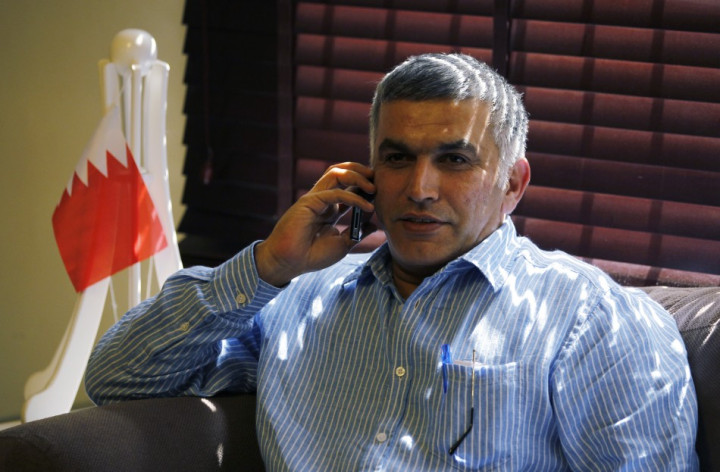 A Bahraini court has upheld the conviction of prominent human rights activist Nabeel Rajab but reduced his sentence to two years in prison.
Rajab had been sentenced to three years in prison for three separate cases of inciting and participating in protests against the Sunni al-Khalifa monarchy.
His lawyer, Mohammed al-Jishi, told AP that he was cleared of a charge of insulting police but the activist's brother said the latest court decision was disappointing.
"The leadership of the country are not allowing him to go out of prison," he said.
The sentence is the latest in a series of punishments for Rajab, who heads Bahrain's Centre for Human Rights and has been at the forefront of pro-democracy protests during 16 months of unrest in the Gulf Arab state.
The 48-year-old activist was already in prison serving a three-month sentence for insulting the Sunni elite on Twitter. He used the microblogging site to claim that residents of the Sunni Muharraq district of Bahrain were supporting prime minister Sheikh Khalifa bin Salman only for financial gain.
The recent court decision came after Bahrain hosted international visitors including journalists at a security conference, the Manama Dialogue.
The ban on all public gatherings and protests was lifted for a few days to allow Bahrain's biggest opposition group to hold a rally.
Leading political figures such as John McCain, the US senator, met with opposition figures and human rights activists.
But the opposition was sceptical that it represented any change in the regime's position, which it calls repressive.
They cited Zainab al-Khawaja, a prominent anti-government activist who was repeatedly arrested, who saw her invitation to the conference abruptly scrapped.