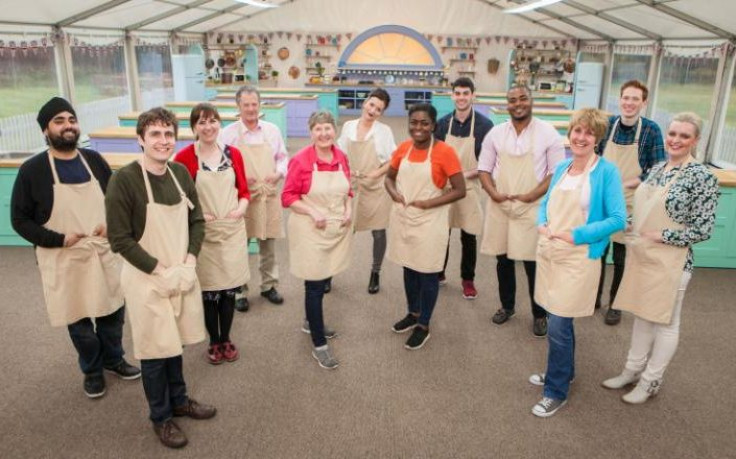 It's finally here: the second episode of the Bake Off. So put the kettle on and crack open a packet of Digestives, because it's none other than – drum roll, please – Biscuit Week. Your shrill cries can indeed be heard.
But the burning (quite literally) excitement comes with a stale smell in the air as co-host, Sue Perkins – who puts her humorous touch into the series alongside Mel Giedroyc – will be missing from tonight's show.
The BBC explained that the popular comedian would be a no-show in the second episode of the new series, but did not give a reason as to why.
It has since been revealed that her truancy is due to a personal bereavement which prevented her from continuing with her presenting duties during Bake Off filming back in April, Mirror Online reports.
Since many Bake Off fans consider Sue and Mel as the main perk, they shouldn't feel too disappointed as she will still appear in a pre-recorded section of the show. Perkins will embark on a journey of discovering "the etiquette of dunking biscuits, from Victorian high society right back to Greek survival biscuits."
Her unfortunate absence means that Giedroyc will take the helm solo for the first time in the show's six-year history. But fear not, as Perkins will be back and better than ever in time for episode three.
A sneak preview of tonight's programme sees Giedroyc introducing the dreaded Biscuit Week on her own, stating: "Welcome to week two in the Bake Off tent. One baker has gone, they're not coming back. Sue's also gone, but she will be back."
During the episode, a contestant sniffs the air in the iconic tent. "I think I can smell burning... can you smell burning?" Sounds about right.
We'll no doubt be treated to some deliciously baked treats and some terrible tragedies as the 11 hopefuls get under way on their worktops. We'll even hear a snappy Paul Hollywood bark at a certain someone: "You have massive consistency issues." Yikes.
Watch the Bake Off tonight (31 August) at 8pm on BBC1.