Wednesday night is the night us Bake Off fans – who couldn't bake a jacket potato without it turning into a fire-related disaster – can rejoice as the best programme on the telly returns.
Twelve new contestants will begin the battle to be named Britain's best amateur baker by judges Mary Berry and Paul Hollywood, who have set 30 new challenging tasks to test their culinary skills and creativity.
The bakers are from all walks of life and include a vegan cook, Rav Bansal – who we interviewed last week – and an aerospace engineer, Andrew Smyth, who has also exclusively spoken to IBTimes UK.
As the hopefuls are set to crumble under the pressure in this evening's (24 August) first episode – with two people forgetting key ingredients in the first challenge of baking drizzle cakes and Rav slashing his finger with a knife – Andrew seems confident about his secret talents.
The Northern Irish-born 25-year-old – who lives with three friends in Derby where he works as an aerospace engineer for Rolls-Royce – was introduced to baking by his grandmother, and he's been hooked ever since.
As this year's wildcard, we were intrigued to speak to the straight-A student and Cambridge graduate who takes pride in innovative, aesthetically-pleasing bakes. He also reveals the interesting correlation between his domesticated passion and day job designing jet engines, claiming that "engineering precision helps keep bakes consistent". Read the full interview below.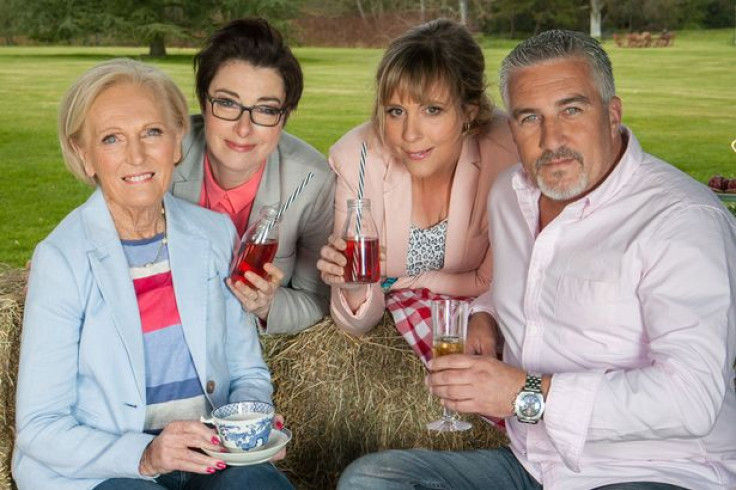 Q. What does your day to day job as an aerospace engineer entail?
A. My current job involves quite a bit of analysis; essentially looking at jet engine test data and determining how well the engine is performing and explaining any differences what we expect to see. I get to see engines up close and personal and work with some amazingly smart people to develop the next generation of engines.
Q. How did an aerospace engineer find a passion for baking?
A. I've always loved trying new foods and cooking for friends. I suppose since starting my job, which is quite technical, I've found baking is a great way for me to get creative. I love learning new skills and challenging myself so have really tried to expand my baking repertoire over the past few years.
Q. Do you have any Irish-inspired baking recipes? If so, which one is your favourite?
A. I have a handful of closely-guarded family recipes, some of which are quite traditional. My favourite one would have to be my dad's treacle wheaten bread – I keep that one close to my chest.
Q. Do the skills you apply in your day job resonate in your baking technique?
A. There are definitely elements of the day job that help with baking – bringing some engineering precision to the table helps keep bakes consistent whilst having the ability to do prototype bakes and use trial and error is invaluable if I'm trying something a bit more off the wall! I think you eat with your eyes and tastebuds, so designing a bake which looks visually stunning is so important!
Q. What is your favourite thing to bake?
A. I've got a very sweet tooth so my favourite bakes are all very bad for me. I especially enjoy making patisserie items when I have a free weekend... think macaroons and tarte aux fruits.
Q. What was the best part about starring on the Bake Off?
A. The best bit of being on the Bake Off was meeting some of the most genuine, witty and talented friends in the tent. Those other 11 are inspiring and it was a pleasure to share the tent with them, even if we were all sick with nerves on that first morning when the timer started. Oh, and Mel and Sue are amazing.
Watch The Great British Bake off at 8pm on BBC1.