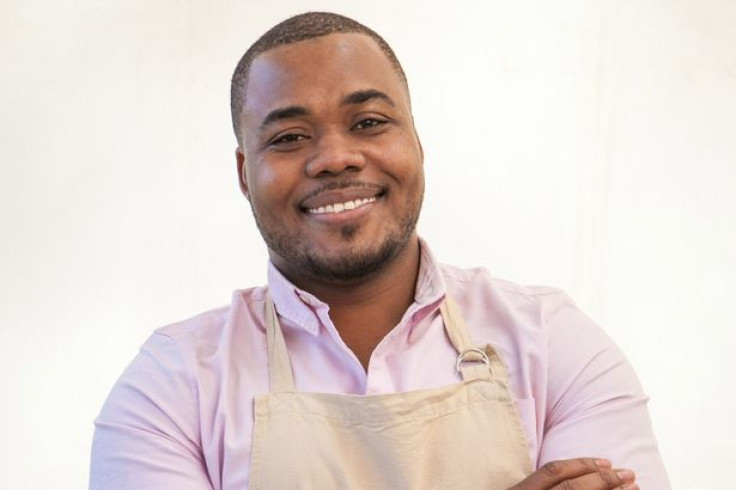 Bake Off fans were devastated when Selasi Gbormittah was booted off the show in the semi-final on Wednesday night (19 October), driving many to call for his return.
Selasi failed to impress hard-to-please judges Mary Berry and Paul Hollywood in the tense episode which saw the remaining four contestants attempt to bake a French pastry, a yeast-based cake and a multiple mini-cake showstopper.
The former GBBO favourite has finally broken his silence on his departure in a Twitter message to his devoted new fans.
Though the aspiring baker sadly lost his place in the competition, he described his time on the show as "humbling" and has thanked fans and producers for giving him a chance.
He wrote: "Baker, biker, banker! HA... What an intro into the legendary tent. Such an honour and proud to have been selected as one of the lucky 12.
"Entered with a smile and leaving with an even bigger smile and a BIG slice of cake hehe! WOW. The GBBO experience is unreal!
"I can honestly say I've met a crazy, funny and awesome bunch of guys #FriendsForLife."
Selasi's full message:
Viewers have also flooded the social media sharing site with messages of support and shock. One person tweeted: "Petition for Selasi to take over Paul next series #GBBO", while another wrote: "Selasi is still a winner in my heart #gbbo".
A third added: "Selasi has left bake off and so has a bit of my heart".
Another Bake Off fan called for a petition to get the favourite contestant back in the show, writing: "petition to get Selasi back in #GBBO not really sure what i'm going to do next Wednesday".
Bake Off continues next Wednesday at 8pm on BBC1.