Paul Hollywood: 'I'll always be mates with Mary Berry'
The baking expert says he and Berry remain best of friends despite the end of their TV partnership.
While the news that The Great British Bake Off was to move to Channel 4 left fans heartbroken, worse still was the announcement that it would also mark the end of Paul Hollywood and Mary Berry's TV partnership.
The veteran TV cook has decided to remain at the BBC, along with co-hosts Sue Perkins and Mel Giedroyc, out of "loyalty" to the popular baking show, but Hollywood has signed a three-year deal with Channel 4 to continue in his role as a judge.
However, the celebrity chef has revealed that despite the decision to part company on the show, he and Mary remain firm friends.
Speaking to fans and amateur chefs at the BBC Good Food Show in Belfast, Northern Ireland, Paul said: "I've known Mary for 12 years and I'll always be mates with her. In fact, she phoned me up yesterday saying, 'Where are you?' because normally I pop in to see her and I haven't seen her in a couple of weeks."
Explaining his decision to switch channels, he said: "What can I say? I'm still doing what I've always done. I think for me, when they picked me to do the job seven years ago, I was really shocked that I was given the chance to do this programme.
"To see it grow over the years. I just couldn't walk away from my job. I think it comes down to I love doing my job. I love evangelising about baking and passing the word on and I will carry on doing that," he added.
He said that the fallout over the channel switch, which sparked a fan frenzy on social media, left him stunned, Mail Online reports.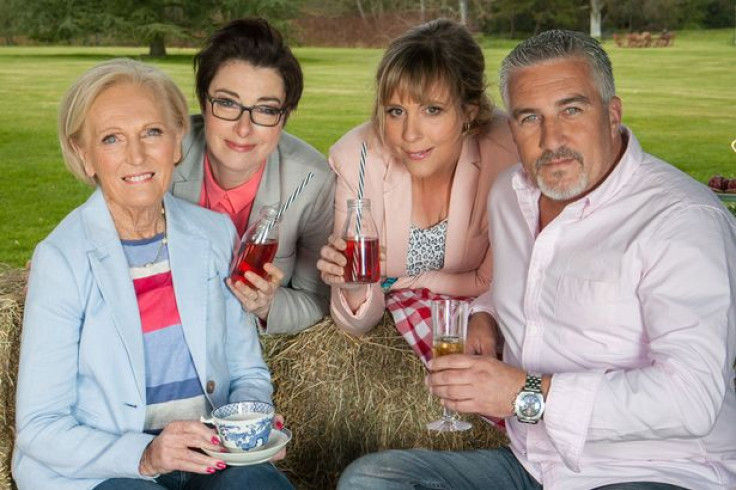 The BBC faced criticism for giving up the much-loved show, which attracts more than 10 million viewers per week, however it was revealed that following 'exhaustive negotiations' they were unable to reach an agreement to keep the show at the channel.
In a statement, Love Productions said: "After an extraordinary six-year journey with the BBC, Love Productions announces with regret that it has been unable to reach agreement on terms to renew the commission of The Great British Bake Off.
"Love Productions would like to thank the BBC for the role it played in making this show such an enormous hit, and the faith they showed in us over the years to develop it."
According to The Independent there will be no more Great British Bake Off until 2018 after the current series ends due to a "holdback" clause in the previous contract, which states that there must be a 12-month gap before the show airs elsewhere.
© Copyright IBTimes 2023. All rights reserved.