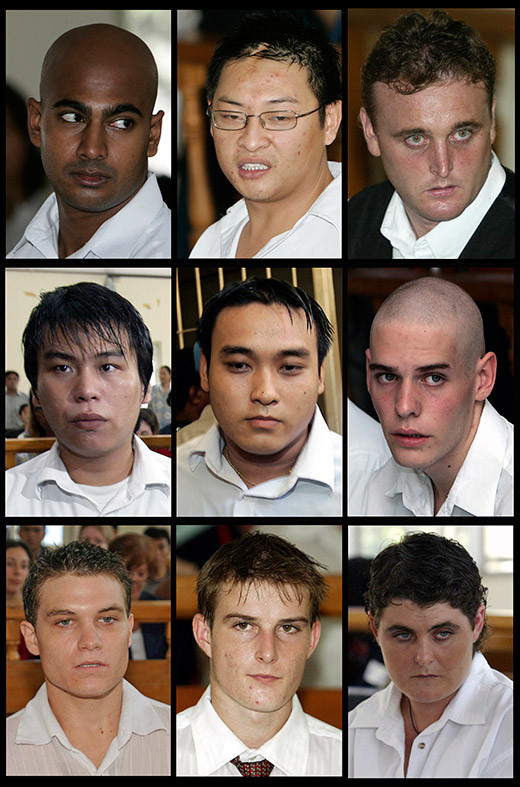 Australia has recalled its ambassador to Indonesia over the country's execution of eight drug offenders.
Two Australians - Myuran Sukumaran, 34, and Andrew Chan, 31 - were shot dead along with three Nigerians, a Ghanaian, a Brazilian and an Indonesian over a plot to export 8.3kg of heroin from Indonesia into Australia. The execution drew international condemnation.
Tony Abbott, Australia's PM, announced that Paul Grigson, the ambassador to Jakarta, has been recalled following the killings.
"These executions are both cruel and unnecessary; cruel because both Andrew Chan and Myuran Sukumaran spent some decade in jail before being executed, and unnecessary, because both of these young Australians were fully rehabilitated while in prison," the prime minister said, adding that ministerial contacts between the two countries had been suspended "and they will remain suspended for a period".
"This is a dark moment in the relationship [but] I am confident that the relationship will be restored."
Australia's opposition leader Bill Shorten also backed the recall of the ambassador.
"We do support withdrawing our ambassador. Indonesia needs to understand we are appalled," Shorten said.
"This decision to execute these two men this morning cannot go without reaction from Australia."
Mary Jane Fiesta Veloso, a Filipino mother-of-two, was granted a last-minute reprieve after a woman called Maria Kristina Sergiothought to have tricked Veloso into carrying bags turned herself in to authorities in the Philippines. It is feared Veloso's reprieve may be temporary however.
Caught in 2005 and convicted of smuggling heroin in 2006, Sukumaran and Chan found out last week their final appeal for clemency had failed. As ring-leaders of the Australian gang known as the "Bali 9" they were the only two given death sentences.
The two men had widespread support in Australia, with social media users threatening to boycott Bali if the executions went ahead. The case provoked a diplomatic storm after Australian Prime Minister Tony Bishop also made comments relating to the case.
Both men were said to have become rehabilitated in prison. Sukumaran organised art classes for other inmates and Chan married his girlfriend, Febyanti Herewila, in prison the day before his execution. For their last meal, it was reported the two men had buckets of KFC.