Indonesian president Joko Widodo has stopped taking Australian prime minister Tony Abbott's calls.
As the deadline for the execution of two Australian citizens convicted almost a decade ago for trying to smuggle 8.3kg of heroin from Indonesia expires on Tuesday, the Australian prime minister's myriad appeals for clemency are falling on deaf ears in Jakarta.
Andrew Chan and Myuran Sukumaran are due to be taken from their cells, tied to a stake and executed by firing squad, bringing to an end nearly ten years of appeals – legal, emotional, judicial and political – for Indonesia to spare their lives.
Chan and Sukumaran were the ringleaders of the "Bali Nine" who in 2006 were found guilty of smuggling heroin from Bali to Australia. The other seven members of the gang have already been sentenced to between 20 years and life imprisonment – in some cases having death penalties reduced – but as ringleaders of the gang, Chan and Sukumaran faced the death penalty.
Both men have since expressed significant remorse for their crimes. Chan has converted to Christianity and Sukumaran has taken up teaching, educating his fellow prisoners in English and computer studies during his years in Indonesian jails. At times it seemed that the numerous appeals for clemency from both would be accepted, but both had final appeals rejected in 2015.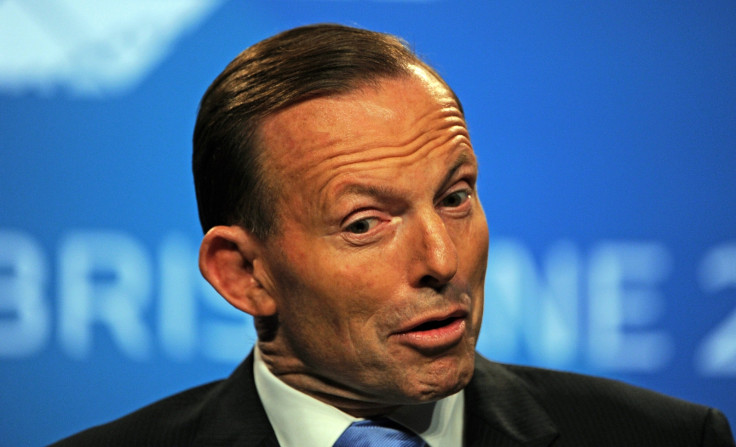 Abbott and his foreign minister Julie Bishop have tried both carrot and sticks with Indonesia. With one hand they offered a prisoner exchange, with the other they carefully reminded Jakarta that it is one Australia's largest recipients of foreign aid. Thousands have signed petitions calling for clemency, and the appeal has gained momentum across Australia.
As late as Monday, Australia claimed that the original trial of the two men had been tainted by corruption after a lawyer told the Sydney Morning Herald that he had agreed to pay £67,000 to an Indonesian judge if he reduced the sentences to life. Indonesia retorted that Canberra would have to provide evidence of the bribery before an investigation could commence.
The two Australians join seven others that are due to die by firing squad on Tuesday night (Wednesday morning in Britain), including prisoners from the Philippines and Brazil. The leaders of both countries have appealed for clemency that has similarly fallen on deaf ears. French president François Hollande has also tried to prevent the execution of a tenth man, a French national, whose sentence is under appeal.
They have all been hampered by the election of President Widodo in 2014 and the end of a four-year moratorium on executions in 2013 amid claims that Indonesia was suffering from a drugs epidemic that killed an estimated five people every day. Widodo had already refused to grant clemency to six drug traffickers, including a Dutch national, who were all executed in January.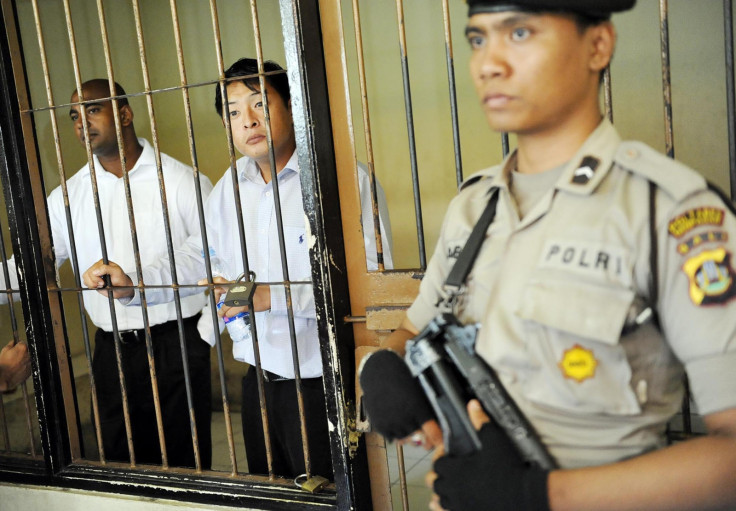 Widodo, who has seen his personal approval ratings plummet over the past 12 months, has stuck to his guns over Chan and Sukumaran. He argues that the death penalty is the only way to prevent future drug traffickers from using Bali as a destination for heroin exporting, and is bolstered by an overwhelming majority of Indonesians who support the death penalty for drugs offences.
When Abbott made his comments about the amount of aid Indonesia received from Australia, Indonesians in Jakarta left coins outside the Australian embassy as a symbolic payback and gesture of defiance. Far from considering clemency, Widodo has promised more executions in the weeks, months and years ahead as he wages war on drugs.
"Unfortunately, politically he has painted himself into a corner. He is not willing to risk the public perception of political weakness by responding positively to the very reasonable requests from various countries including Australia, Brazil and the Philippines to grant clemency to their citizens," said Phelim Kine, deputy director of the Asia division at Human Rights Watch, which has lobbied Jakarta for a reintroduction of the moratorium on executions.
"It is something that he has become rigidly resolute on [...]. We've been hearing that president Widodo hasn't even been taking PM Abbott's calls. [...] It appears to be a stance that is going to cost the lives of ten people within the very near future," he added.