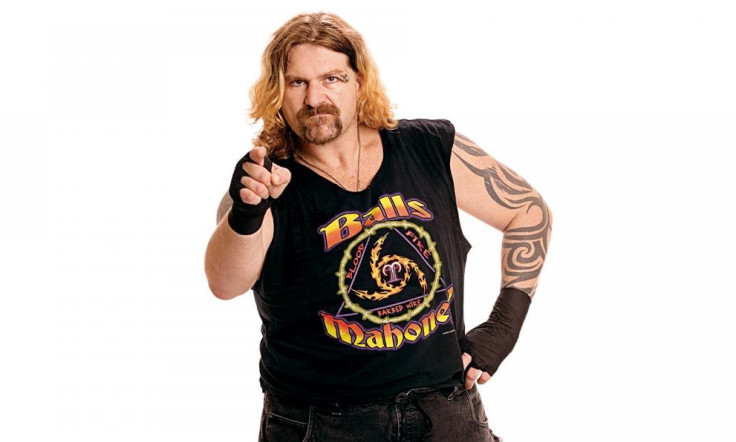 The wrestling world has paid tribute to former World Wrestling Entertainment (WWE) and Extreme Championship Wrestling (ECW) star Balls Mahoney, who has died aged 44. A cause of death has not yet been established but the performer – whose real name was Jonathan Rechner and was from New Jersey – in the past admitted to problems with both recreational and prescription drugs.
Mahoney was best known for his 'hardcore' brand of wrestling and was one of the wrestlers most strongly associated in the 1990s with ECW – the upstart Philadelphia organisation whose more adult-themed story lines forced a shake-up at heavyweights like the WWE – then the World Wrestling Federation - and World Championship Wrestling (WCW).
WWE tweeted: "WWE is saddened to learn of reports that Jonathan Rechner, best known for competing in ECW as Balls Mahoney, has passed away. WWE extends its condolences to Rechner's family, friends and fans."
Wrestlers past and present have also paid tribute to Mahoney on Twitter:
Mahoney's nickname in ECW – "the hardcore chair-swinging freak" – alluded to his weapon of choice in the ring, and it was rare that either Mahoney or his opponent was not left splattered with blood by the end of their match. He was a three time winner of the ECW Tag Team Championship and became a fan favourite before the promotion's demise in 2001.
He head out onto the independent wrestling circuit before he went mainstream and joined the WWE in 2005. He was released three years later. His last match was a typically brutal one – a flaming tables encounter against Shaunymo in December 2015.
Mahoney's life outside the ring often matched the chaotic nature of his time in it. A Satanist, the wrestler said in a 2012 interview: "Yes I'm nuts, yes I'm a vampire, yes I've drank my wife's blood" before adding "if I don't have my painkillers you don't even want to be f****** around me".
His death comes weeks after former tag-team partner Axl Rotten died in February.