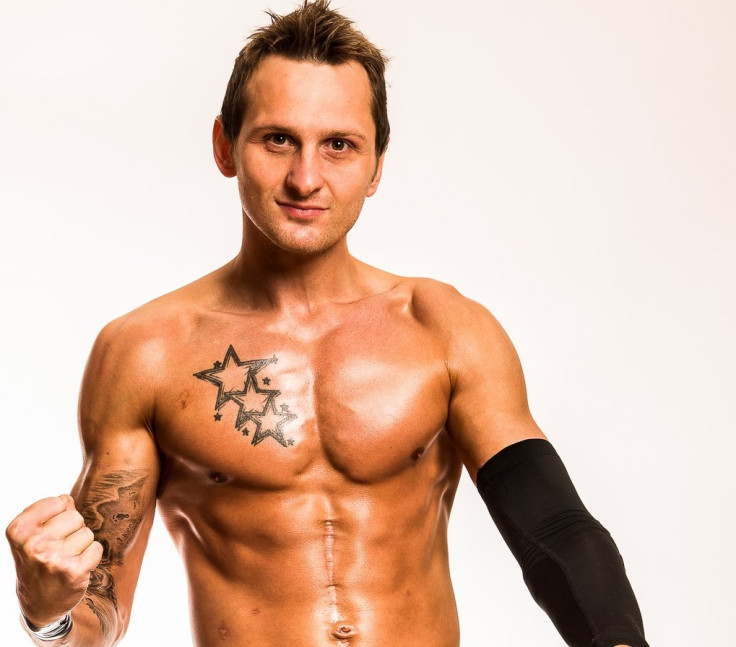 The British wrestler Kris Travis has died after a long battle with stomach cancer. The 32-year-old – nicknamed the 'Shooting Star' – was diagnosed with the condition in 2014, but fought hard to make a sensational return to the ring one year later. Sadly, his comeback was short-lived, as his health took a turn for the worst and he was forced to retire again on doctors' orders.
Travis cited Hulk Hogan and Bret "The Hitman" Hart as two of his main influences and had worked with current World Wrestling Entertainment (WWE) Intercontinental Champions Kevin Owens and former WWE talent Chris Masters. He was competing in the TNA British Bootcamp 2 competition and got to the live shows when medics called time on his career.
Travis trained as a wrestler in his hometown of Sheffield. He developed a reputation as one of the most exciting high-flyers in the country and performed for numerous promotions including Preston City Wrestling, Grand Pro Wrestling and Southside Wrestling Entertainment.
Before he was diagnosed with cancer, Travis was voted as the number #1 wrestler in Britain by both Powerslam and Fighting Spirit Magazines. He also made it to the final six of Total Nonstop Action's British Bootcamp, a reality TV show based around wrestling.
In an interview from last August, Travis said he was on the road to recovery. "Physically I fell good. I've been hitting the gym, I go most days. It's just mentally maybe I struggle a little bit. You can't always come to terms with what has happened. There's always that dread of 'please don't let anything else bad happen'".
The news of his death was met with grief by friends and fans on Twitter: