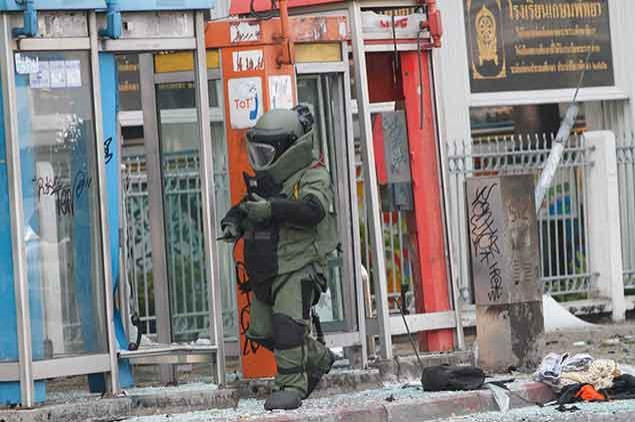 Investigations into the Bangkok bomb blasts have suggested that the manner and execution of the attacks bear resemblance to similar incidents in India and Georgia, according to insights from a press conference given by Wichean Potephosree, the National Security Council's Secretary General.
The blasts in question refer to a series of three attacks that occurred just off a main street in Thailand's capital city, on February 14. The first two attacks, which occurred at 9.11 a.m. GMT, were followed by a third explosion at the house of a group of people believed to be Iranian nationals. It was later also reported that the man behind the first two blasts was also believed to be Iranian, based on identity cards and a passport found near him, registered to a Saieb Morabi.
Meanwhile, in a report by Thai news agency MCOT, a senior Home Security official was quoted as saying that the materials used to make the bomb were similar to those used for the bombs in India and Georgia. Potephosree further added that preliminary investigations suggested the blasts were targeting individuals. He also said the bombs used magnets, again resembling those used in India.
The idea of bombs with magnets was corroborated by a report from Indian news television channel NDTV, which quoted investigators of the New Delhi blasts as saying a "very well-trained" single person on a motorcycle drove to a car (a Toyota Innova) and attached a device to it.
Since the blast in India and the defused bomb in Georgia, the Israel has been quick to accuse the Iranians of the attack. The MCOT report also quotes Potephosree as saying there would be investigations into any claims that Iran was behind the attack.
Must Read:
Bangkok Blasts: Bomber Identified, Iranian Connection suspected [PHOTOS]
Bangkok Blasts: Thai Police Have Two of Three Iranian Suspects in Custody, Third Man Named