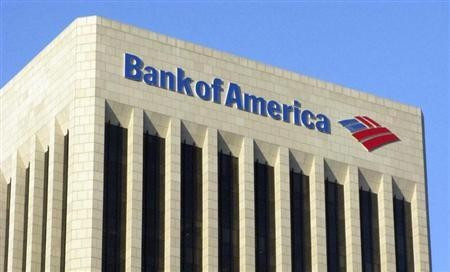 Bank of America-Merrill Lynch has followed in Morgan Stanley, JPMorgan, and Deutsche Bank's footsteps by reducing its energy commodities market presence after revealing that it will shut its European power and gas sales and trading business.
Despite the axing of this desk, BoA-ML said it will continue trading power and gas in the United States as well as coal, commodity indices, oil and metals trading.
It confirmed that it will dispose of its power and gas inventory through a formal sales process.
"The decision follows a recent review of its broader commodities activities and reflects the combined impact of lower client demand for European power and gas hedging and recent regulatory changes," said BoA-ML in a statement.
BoA-ML is the latest out of a long line of investment banks that are scaling back their energy and commodities operations in the face of tightening regulation.
JPM has already put its physical trading operations up for sale. Morgan Stanley also confirmed in December that it is selling its main physical oil trading unit to Russian state-run oil major Rosneft.
Meanwhile, Deutsche Bank said it was largely exiting commodities trading after it confirmed that it was quitting energy, agriculture, base metals and dry bulk trading.
"The decision to refocus our commodities business is based on our identification of more attractive ways to deploy our capital and balance sheet resources," said Colin Fan, co-head of corporate banking and securities at Deutsche Bank at the time.
"This move responds to industry-wide regulatory change and will also reduce the complexity of our business."
In the aftermath of the 2008 financial crisis, new restrictions on proprietary trading have made commodities markets a less attractive sector to be involved in for many banks.
Total revenues in the sector have dropped sharply on Wall Street in the last five years.