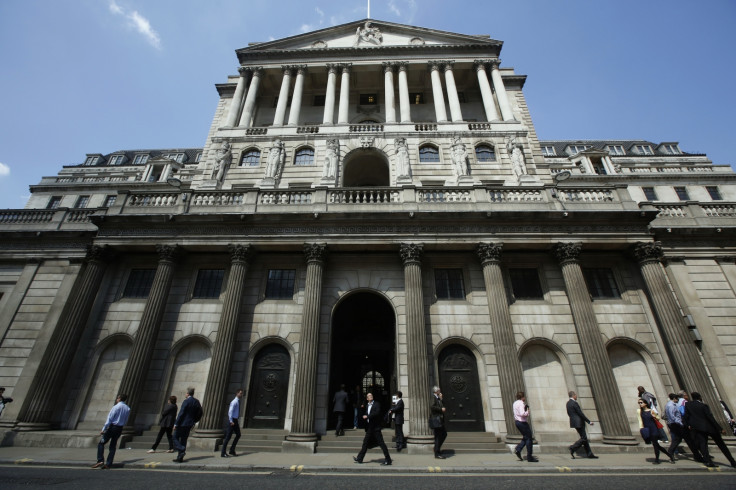 The Bank of England has admitted its data on British debt sales have been wrong for the past two months, saying that foreigners invested only half the previously announced figure in gilts in March.
Buyers purchased £14.8bn ($23bn) in bonds, the central bank said in a statement - £13.4bn pounds less than it announced in a press release on 1 May. It cited a "clerical error" made while entering February data that skewed March's figures that suggested a record that month.
The admission, coming a day before the 7 May general election, will be seen as something of an embarrassment for Bank governor Mark Carney.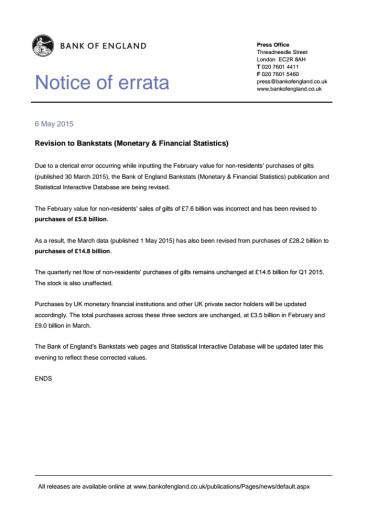 Carney and his colleagues had sought to avoid the spotlight before the election by refraining from public comments, limiting any communication to data releases such as this one.
The notice of errata stated that the revision was caused by incorrect figures for February, which originally revealed "sales of gilts of £7.6bn", but should have stated "purchases of £5.8bn".
This was due to a "clerical error occurring while inputting the February value for non-residents' purchases of gilts", the central bank said.
"Purchases by UK monetary financial institutions and other UK private sector holders will be updated accordingly," it added.
"It changes the picture a little," David Keeble, the New York-based head of fixed-income strategy at Credit Agricole SA, told Bloomberg. "It's an embarrassment for sure. We do get revisions a lot in data, so maybe they can brush it off. It's not a crucial number for the election or anything like it, so it looks like an embarrassing but honest mistake."