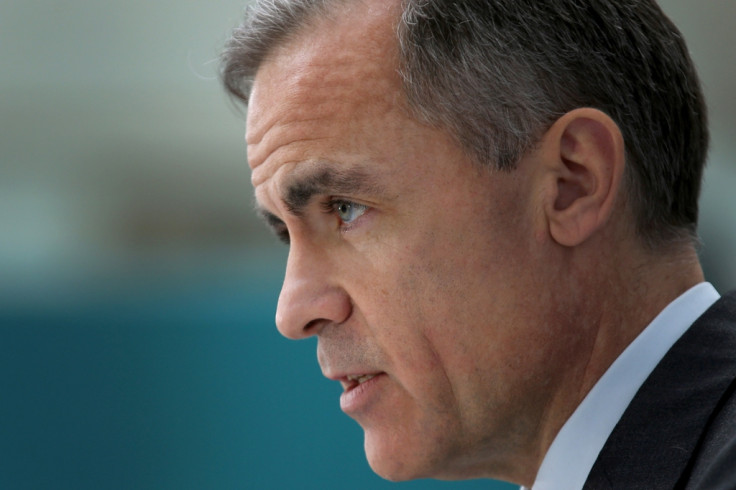 The Bank of England (BoE) expects its interest rates to rise, according to Governor Mark Carney, despite record low inflation.
Carney, speaking during a panel discussion at a Bundesbank conference in Frankfurt on 27 March, said: "We're still in a position where our message is... that the next move in interest rates is going to be up," Reuters reported.
Carney's comments underscore his difference of opinion with the BoE's chief economist Andy Haldane.
Financial markets largely expect the first BoE rate increase to take effect in 2016.
Officials from the bank will refrain from making public comments about the economy from 30 April, ahead of 7 May's general elections.
Economists' take
Capital Economics said in a 27 March note: "For a country that has spent much of its recent history battling high inflation...data showing that inflation hit zero in February was something of a watershed moment.
"However, we don't think that this bolsters the case for an interest rate cut. Indeed, other MPC members do not seem to share the committee's new dove Andy Haldane's view that interest rates are as likely to fall as to rise."
UK inflation
Inflation eroded to 0% in February, its lowest ever level, as consumers continued to benefit from falling prices and increased real wages, government data showed earlier in the week.
The Office for National Statistics reported the Consumer Price Index shrank by 0.3% in the month from January – taking it to its lowest since records began in 1988.
The data suggested that inflation was unchanged in the 12 months to February.
Last week, Haldane surprised investors when he said a recent sharp slowdown in inflation meant the bank was as likely as not to cut rates - a view that had been previously rejected by Carney.
All nine members of the BoE's rate-setting committee have voted to keep rates at 0.5% since the beginning of the year. Two members of the committee had voted to raise rates in the final months of 2014 but changed their minds after the crude oil rout pushed down inflation.