Bank of England slashes growth forecast for 2017 amid Brexit impact
BoE now expects Consumer Price Index inflation will hit 2.4% in 2018 and 2019.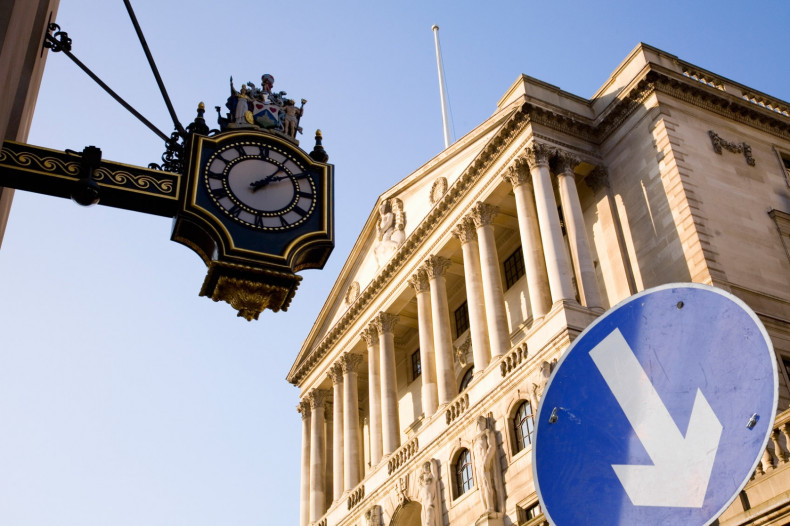 Britain's economy in 2017 is expected to grow by much less than anticipated, due to the damaging impact of the pro-Brexit vote, the Bank of England said on Thursday (4 August).
In its latest Inflation Report, the BoE slashed growth forecast for 2017 to 0.8% from a previous estimate of 2.3%, making it the biggest downgrade in growth from one inflation report to the next. The growth cut exceeded that seen during the financial crisis in 2008.
"Following the United Kingdom's vote to leave the European Union, the exchange rate has fallen and the outlook for growth in the short to medium term has weakened markedly," the Bank said.
"The fall in sterling is likely to push up on consumer price inflation in the near term, hastening its return to the 2% target and probably causing it to rise above the target in the latter part of the Monetary Policy Committee's forecast period, before the exchange rate effect dissipates thereafter."
However, Britain's central bank, which also cut interest rates to a historic low of 0.25%, left its forecast for growth this year unchanged at 2%, as the economy expanded faster in the first half of 2016 than it was expected in May.
Meanwhile, the growth outlook for 2018 was cut to 1.8% and the BoE has also revised its inflation forecast on the back of the pound's sharp decline. The Bank now expects inflation will hit 2.4% in 2018 and 2019. The Monetary Policy Committee (MPC) added the costs of trying to bring it back to its 2% target in the immediate future would exceed the benefit.
Jonathan Loynes, chief European economist at Capital Economics, said the BoE made a statement of intent. "The measures send a strong signal that the MPC is prepared to look through the inflationary consequences of the post-referendum drop in the pound and focus instead on supporting sentiment and activity," he said.
"Remember too that some of the more pessimistic projections of the impact of Brexit on the economy assumed either no policy response or even a tightening."
Samuel Tombs, chief UK economist at Pantheon Macroeconomics, however, warned inflation could exceed the BoE's forecast. "The Committee has regularly underestimated the impact of past exchange rate movements on inflation," he explained.
"By our reckoning, CPI inflation could pick up to 3% late next year, conformably above the Committee's expectations, potentially calling time on further stimulus."
Meanwhile, the BoE also warned that a slowing economy would lead to a rise in unemployment. "Weaker medium-term outlook for activity largely reflects a downward revision to the economy's supply capacity, near-term weakness in demand is likely to open up a margin of spare capacity, including an eventual rise in unemployment," it said.