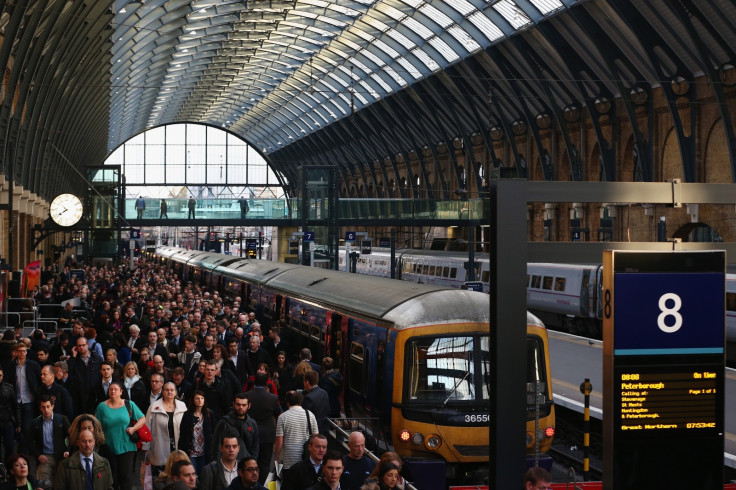 Thousands of Network Rail workers are set to strike for 24 hours on bank holiday Monday over pay and redundancies, leaving travel chaos for commuters heading back to work after the long weekend.
Members of the Rail, Maritime and Transport (RMT) union and the TSSA rail union will walk out at 5pm on Monday 25 May, if talks to avert the industrial action are unsuccessful. The strike will severely affect rail services into Tuesday 26 May.
Network Rail has asked the TSSA to withdraw notice of the strike, stating there are "numerous defects in the ballot". The ballot of the RMT, which is the largest union with 16,000 members, has not been challenged.
Where are the traffic hot spots over the bank holiday weekend?
With extensive disruption to rail services, heavy traffic is expected to choke the roads around Britain. Particularly busy areas include the M1, A1, M25 and the M6. You can access a full list of the areas likely to experience high traffic here, provided by Highways England.
Highways England has announced roadworks will be lifted from the vast majority of motorways and major roads across the country, to help ease traffic over the bank holiday in light of the industrial action affecting rail passengers.
In total, almost 400 lane-miles of roadworks on motorways and A-roads will be removed or suspended by 6am on Friday 22 May. The embargo will continue until Thursday 28 May to help drivers navigate the roads, but lane restrictions or temporary speed limits will remain in place at 63 locations.
Simon Sheldon-Wilson, director of customer operations at Highways England, said: "We are working with Network Rail and others to manage the impact of any industrial action on our customers. Motorways and major routes are likely to be even busier than usual if the planned industrial actions goes ahead as travellers switch from rail to roads."
According to the organisation, drivers will start seeing a build-up of traffic from 22 May. You can find a map showing the locations of lifted and completed roadwork schemes here.