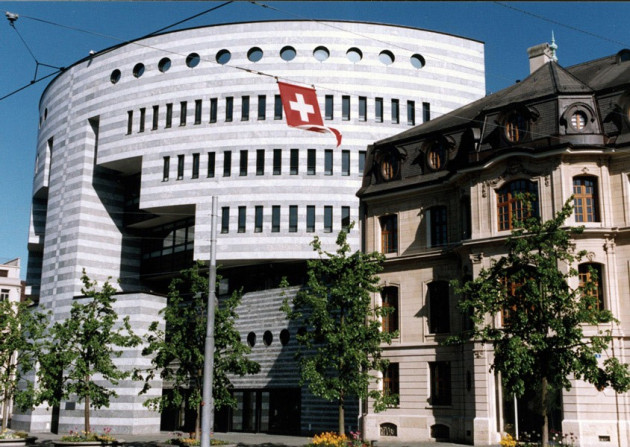 Unconventional measures that are being used to help stimulate the economy and aid the banking sector could actually do more harm than good and create problems in the future, said the Bank of International Settlements (BIS) general manager at the group's annual general meeting.
According to Jaime Caruana, the monetary stimulus that central banks have provided on a "massive scale" in response to financial turmoil could create other problems in the banking sector if the measures are carried out for too long.
"These emergency measures could have undesirable side effects if continued for too long," said Caruana at Sunday's AGM in Switzerland. "A worry is that monetary policy would be pressured to do more because not enough action has been taken in other areas. Fiscal adjustment, the repair of banks' balance sheets and other reforms cannot be put off in the hope of better times. Relying only on central bankers but failing to act on other fronts would ultimately damage confidence and increase the risks to macroeconomic and financial stability."
During the meeting, other BIS officials also warned that the Eurozone should develop a unified banking system to help stem the sovereign debt crisis. The Basel-based bank said that banks around Europe have to move away from a nationalised sentiment and become "European" in order to stop "national problems spreading."
Meanwhile, BIS Chairman, ECB Governing Council member and head of France's central bank Christian Noyer also called for better financial regulation and more international cooperation.
"We have yet to achieve the goal of a strong and stable financial environment for the global economy," said Noyer.
This month, the International Monetary Fund (IMF) said that a strong collective commitment to "a robust and complete monetary union" would help "restore faith in its viability and it should encompass a credible path to a banking union as an immediate priority, and greater fiscal integration, with better governance and more risk sharing."
"The IMF's assessment supports a positive agenda in the short and medium term," said IMF Managing Director Christine Lagarde at a the Eurogroup meeting in Luxembourg on 21 June. "These steps should be supported by wide-ranging structural reforms throughout the euro area to raise growth, while demand support should be maintained in the short term to cushion the impact of the region's adjustment efforts."