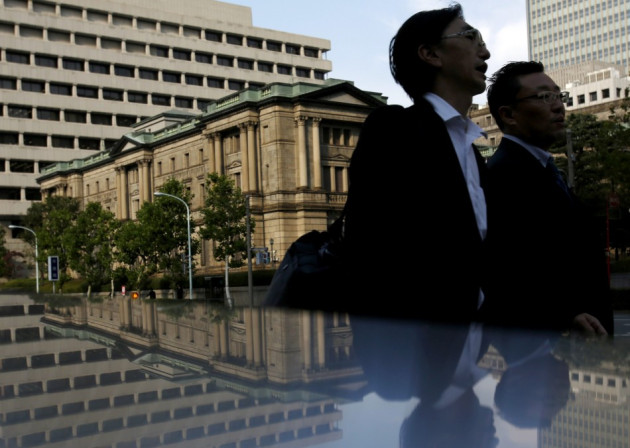 Japan's central bank has raised its gross domestic product (GDP) growth forecast for fiscal year 2014 and confirmed that it is on track to meet its inflation target of 2% in two years.
The Bank of Japan (BoJ) revised its economic growth for fiscal year 2014 starting from April to 1.5%, despite a sales tax increase schedule for next year. In July, the bank expected a GDP growth of 1.3%.
The bank previously projected a 0.7% cut in economic growth due to the sales-tax rise, but was confident that the country could withstand the impact.
The BoJ said the manufacturing sector will continue to grow on robust domestic demand, while export demand will experience a slower growth.
The central bank has earlier kept its monetary stimulus launched in April unchanged, after the US Federal Reserve decided delay its stimulus tapering.
The stimulus measures are aimed at doubling the country's monetary base via asset purchases in order to reach an inflation target of 2% within two years. The country has been suffering from a deflationary period that lasted for more than a decade.
In its semi-annual outlook report, the BoJ is expecting core consumer inflation rates, excluding the increase in the sales tax, of 1.3% and 1.9% for fiscal year 2014 and 2015, respectively.
Sales Tax Hike
Japan is due to raise its sales tax rate to 8% in April and is planning to raise the tax further to 10% starting from October 2015 in order to curb its huge public debt.
Japan's public debt is the largest among industrialised nations at over 1,000tn yen ($10.21tn, €7.56tn, £6.32tn), which is more than twice its GDP.
While the planned sales tax hike is expected to pull down economic growth, the current growth forecast from the BoJ indicates a high expectation of government measures to offset the negative impact.
Prime Minister Shinzo Abe is planning a 5 trillion yen package to cushion the impact of the tax hike.
The economy expanded for a third straight quarter in April-June as Abe's three-arrow strategy dubbed "Abenomics" boosted business sentiment and household spending.
The pace of increase in industrial production has remained moderate due primarily to weak global economic conditions, while activity in the non-manufacturing sector, including services and construction, has been strong.