Bankrupt Boris Becker fumes over reports marriage to wife Lily is over
Tennis legend and model have been married for eight years and share a son.
Boris Becker has slammed claims that he and his wife Lily have split up after eight years together.
The retired German tennis champ, 49, who has six Grand Slam titles to his name, took to social media to decry The Sun's report that Lily – with whom he shares seven-year-old son Amadeus – wanted out of their marriage.
Uploading a photo of the 41-year-old Dutch brunette beauty on Twitter, he wrote alongside it: "Happy birthday my love! Through thick and thin…"
Last week saw Becker declared bankrupt over a £3.34million debt, plus, a costly divorce from his first wife, Barbara Feltus.
He and actress Feltus share two sons together and were married for eight years.
She filed for divorce in 2000 after it was revealed that he had fathered a child during a one night stand with Russian model Angela Ermakova. Daughter Anna was born later that year.
In 2001 the divorce was granted with Feltus receiving a $14.4 million settlement, their condominium on the exclusive Fisher Island, and custody of sons Noah and Elias.
Addressing last week's ruling In a series of tweets, Becker wrote: "Surprised and disappointed that Arbuthnot Latham choose to bring these proceedings against me! This order relates to 1 disputed loan which I was due to repay in full in 1 month time.
"It is disappointing that my requested for today's hearing to be postponed was refused. My earnings are well publicised and it was a clear that I have the means to repay this debt ! The value of the asset in question."
He continued: "Far exceeds the debt owed to bank ! I intend to make application to have this order set aside immediately! In the meantime, I will concentrate on my work and in particular my presenting duties at Wimbledon for the BBC and other international outlets.
"To all my fans/supporters/followers: Truly appreciate all your kind words!!! I have been in this game for 32 years and intend to stay longer.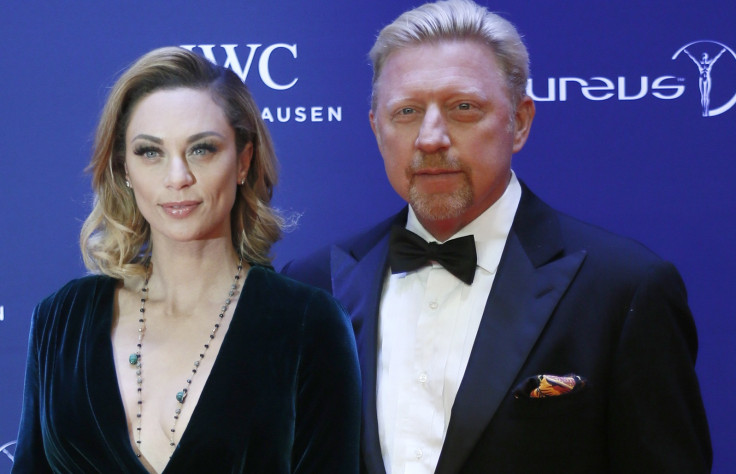 "As they say : your in Gods hands once your in the middle of the ocean or in front of a judge ...but life goes on (sic)."
Becker retired from playing tennis in 1999 having triumphed at Wimbledon twice, earning him a reported £30million.
He has since carved out a career for himself as a tennis coach, plus, a commentator for the sport with the BBC.
When contacted for comment, a representative for Mr Becker told IBTimesUK: "We don't comment on our clients' private lives".
© Copyright IBTimes 2023. All rights reserved.