A guesthouse owned and designed by graffiti artist Banksy has been unveiled in Bethlehem overlooking a controversial wall separating Israel from the Palestinian territories - what Banksy himself calls "the worst view in the world".
The nine-room Walled Off Hotel, which is filled with his iconic artwork, will open on 11 March. The bulk of it was designed by the elusive artist.
Among the features are a mural of an Israeli and a Palestinian having a pillow fight, a presidential suite complete with bathtub, and a colonial-themed hotel bar.
Staffed by locals, rooms are available from £25 ($31) to £300 ($371) a night. One room is called Banksy's Room.
Dubbed the "West Bank's answer to the Waldorf", the project took 14 months to complete. The hotel is the largest new body of work Banksy has completed in years, he says.
"Walls are hot right now but I was into them long before [Donald] Trump made it cool," said a tongue-in-cheek Banksy.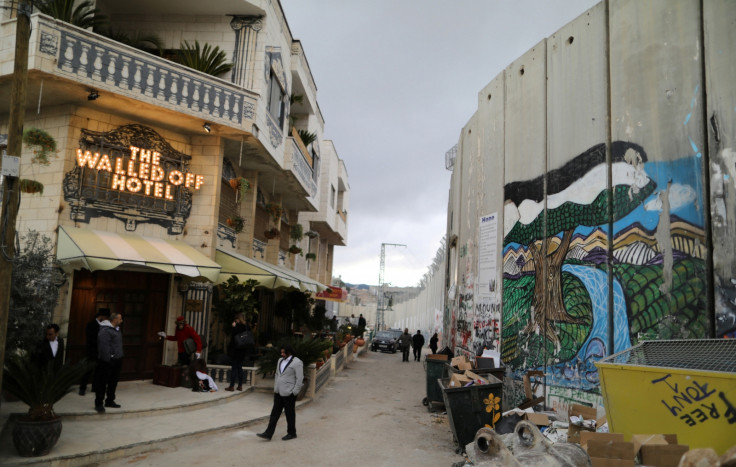 The artist first went to Bethlehem more than a decade ago, leaving a series of paintings on the highly -controversial wall.
In 2015 Banksy visited Gaza and made a video in the style of a travel promotion to promote his work. One piece depicted the Greek godess Niobe crouching against rubble.
Entitled Bomb Damage it was created on the remaining metal door of a house that was destroyed in 2014.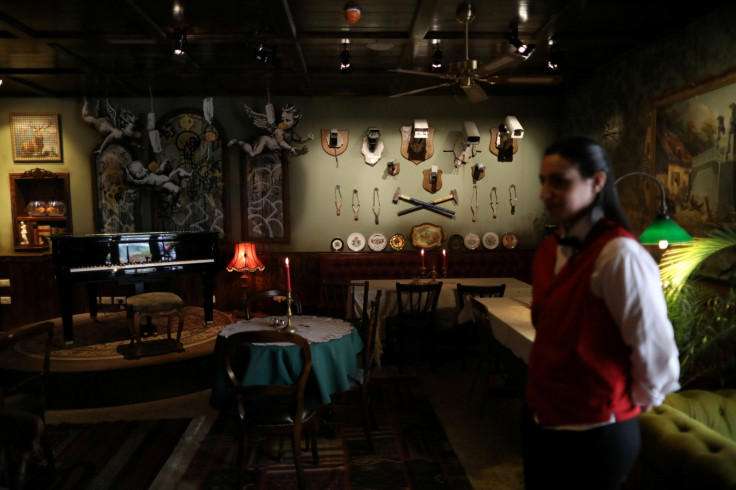 "It's exactly 100 years since Britain took control of Palestine and started rearranging the furniture – with chaotic results," Banksy said, according to the Guardian.
"I don't know why but it felt like a good time to reflect on what happens when the United Kingdom makes a huge political decision without fully comprehending the consequences."
The artist snubbed worries that security concerns may keep tourists away.
"My accountant was worried some people will be too scared to travel to the West Bank, but then I remind him – for my last show they spent a whole day in Weston-super-Mare."