Dismaland: Banksy's pop-up 'bemusement park' closes permanently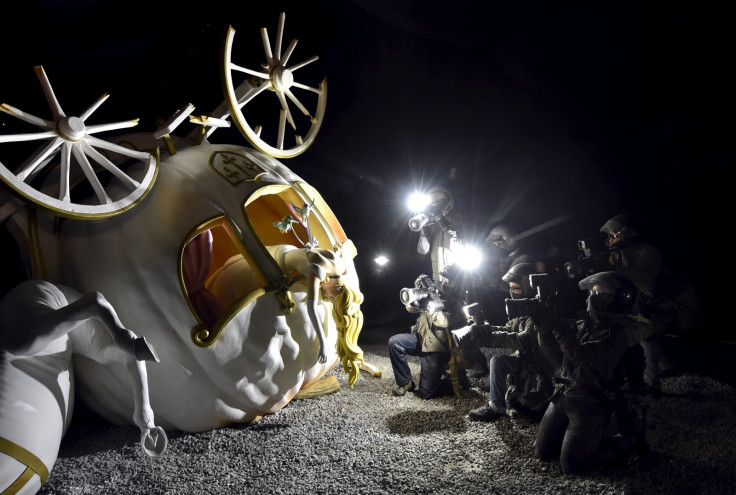 Banksy's Dismaland has closed its doors permanently at 10pm on Sunday (27 September) but its organisers have promised that all the timber and fixtures from the park will be sent to the refugee camp near Calais to build shelters.
In the front page of its website dismaland.co.uk, it said: "Coming soon ... Dismaland Calais."
The park, which opened five weeks ago, saw Banksy and other artists filling a derelict lido at Weston-super-Mare with thought-provoking art and installations. It attracted more than 150,000 paying visitors and £20m to the seaside town.
The exhibits at the park included a dilapidated fairy castle, a distorted mermaid and a pond of migrant-filled boats.
The BBC said that more than 50 international artists were involved at the site chosen by Banksy after the artiste walked past the old lido six months ago.
Final views at the park took place at 11am, 2pm and 7pm local time on Sunday. Although the park is now closed, the North Somerset Council has said that it has other events planned for the site.
"We have three or four arts-based events lined up already to take place in the building after the Dismaland show has been dismantled and more in the planning stages," a council spokeswoman said.
"This will allow us time to discuss with the market the longer-term arrangements for the building which Dismaland has demonstrated has potential as a space for arts and performance," she said.
© Copyright IBTimes 2023. All rights reserved.