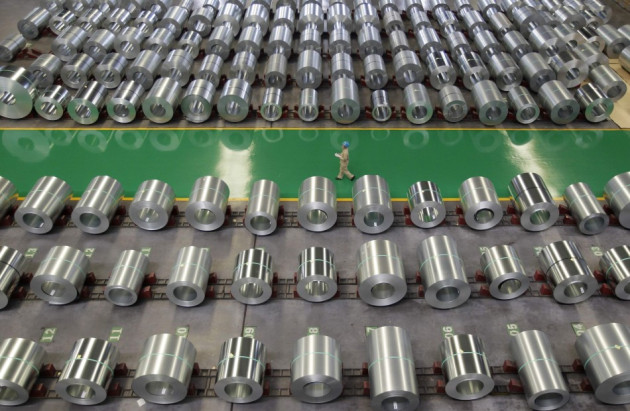 Chinese steel maker Baoshan Iron & Steel Co has announced plans to halt operations at its Shanghai plant, increasing concerns on the sector as steel prices plunge.
The company, which is the largest listed steel producer in China and the fourth largest in the world, said it is suspending production at the plant to contain operating losses.
In a statement to the Shanghai Stock Exchange, the company attributed the reason for the closure to "a downturn in demand in the downstream slab market". It did not mention when the plant would resume operations.
The market for steel has declined as the country's economy slowed following falling demand caused by the European crisis. The price of iron ore is down by around 25 percent this year.
Baosteel, as the company is better known, is the first major steel producer to formally announce suspension of work. The company had posted a 60 percent fall in operating profit for the first half.
The company is one of the major suppliers of steel to China's automobile sector.
Analysts expect more such decisions from other steel producers, considering the weakening conditions in the world's second largest economy.
"The bigger issue is not what this one mill represents, but at prices at this low level, all the mills are under pressure," Kuni Chen, an analyst at CRT Capital Group LLC in Stamford, Connecticut, told Bloomberg.
"I'd expect to see more production shuts, but this becomes a vicious cycle where production declines, then raw materials decline, and steel prices continue to decline."
The plant where production has been suspended is located in Luojing, Shanghai district. Baosteel is reported to have acquired the plant, which is capable of producing three million tons of steel a year, in 2008 for 14bn Yuan (£1.3bn).
Steel Market Intelligence reported that steel production in China has fallen to a seven-month low in August, said Bloomberg.