Bar Palestine: Street workout group performs gravity-defying exercises amid Gaza ruins
Amid the rubble of bombed buildings in Gaza City, four men perform gravity-defying feats of strength, showcasing a growing urban fitness discipline known as street workout. Bakr al-Makadmeh, 23, discovered the activity through YouTube videos and was inspired to form a group called Bar Palestine. For the last year or so, the members have been honing their skills, perfecting demanding moves they've seen online, like "the human flag".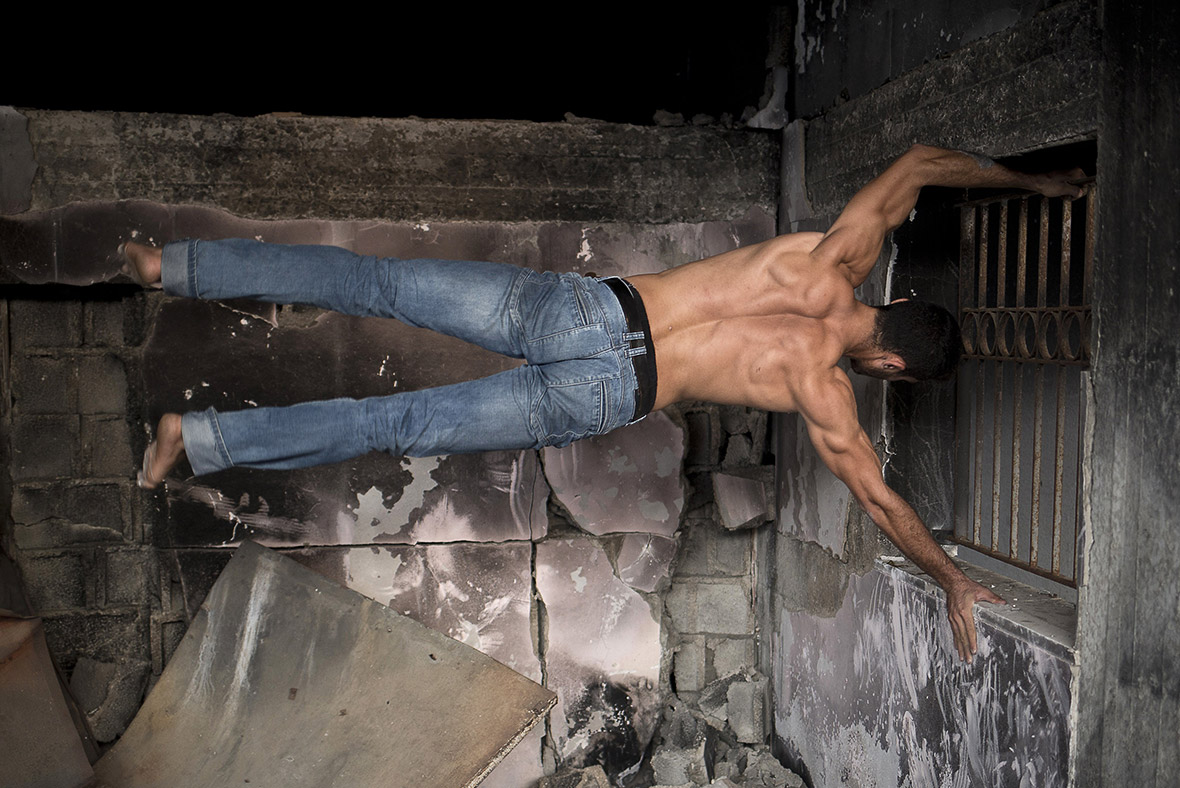 Makadmeh works 12 hours a day at a motorcycle spare parts shop, "but every other day we get together in the evening for two hours of street workout," he told AFP. "Most people who pass by are happy to see us, they appreciate it and young people want to know how to join us," said Eyad Ayad, a 21-year-old student. Summer or winter, Bar Palestine train on the enclave's Mediterranean waterfront.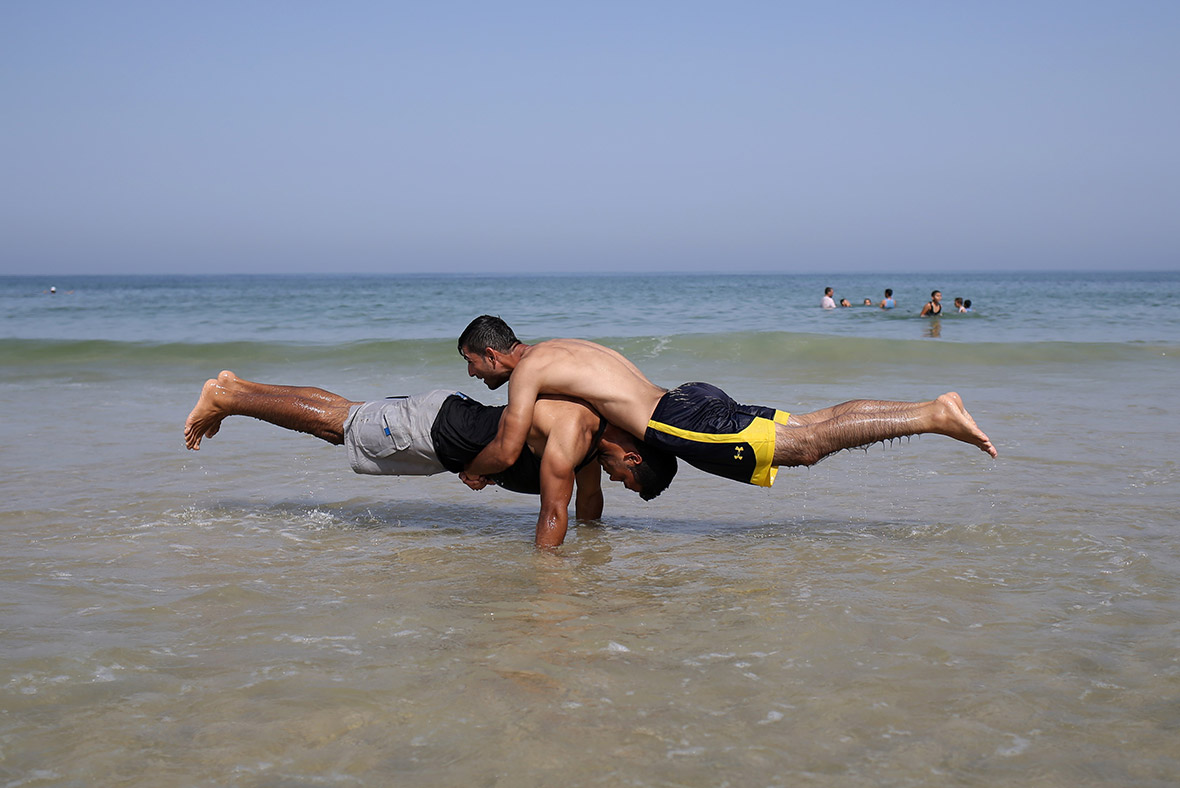 AFP photographer Mohammed Abed was introduced to Bar Palestine through his son, who was fascinated by the group's postings on Facebook. Abed offered to create an exclusive photo story for the team, and they enthusiastically accepted
Suleiman Taleb, a 21-year-old teaching student with a background in parkour, shows off his routine for the photographer, soaring through the air, swinging around a bar and performing pull-ups before dismounting with a back flip. "We are the first street workout team in Palestine. In Gaza, despite the blockade, despite the wars and everything we've been through, you can live like anyone else and innovate," he said.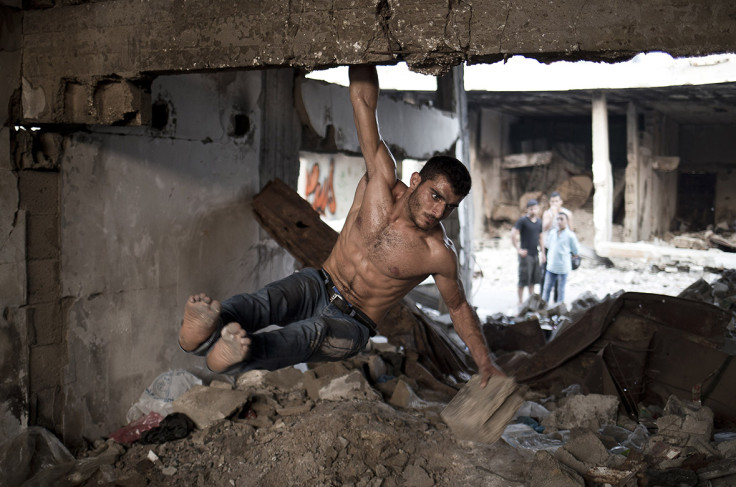 Street workout was born outdoors, as a rebellion against expensive gyms. Practitioners use "street furniture" such as benches, sculptures, children's climbing frames and fences as exercise equipment. Gaza streets, however, are not exactly well furnished.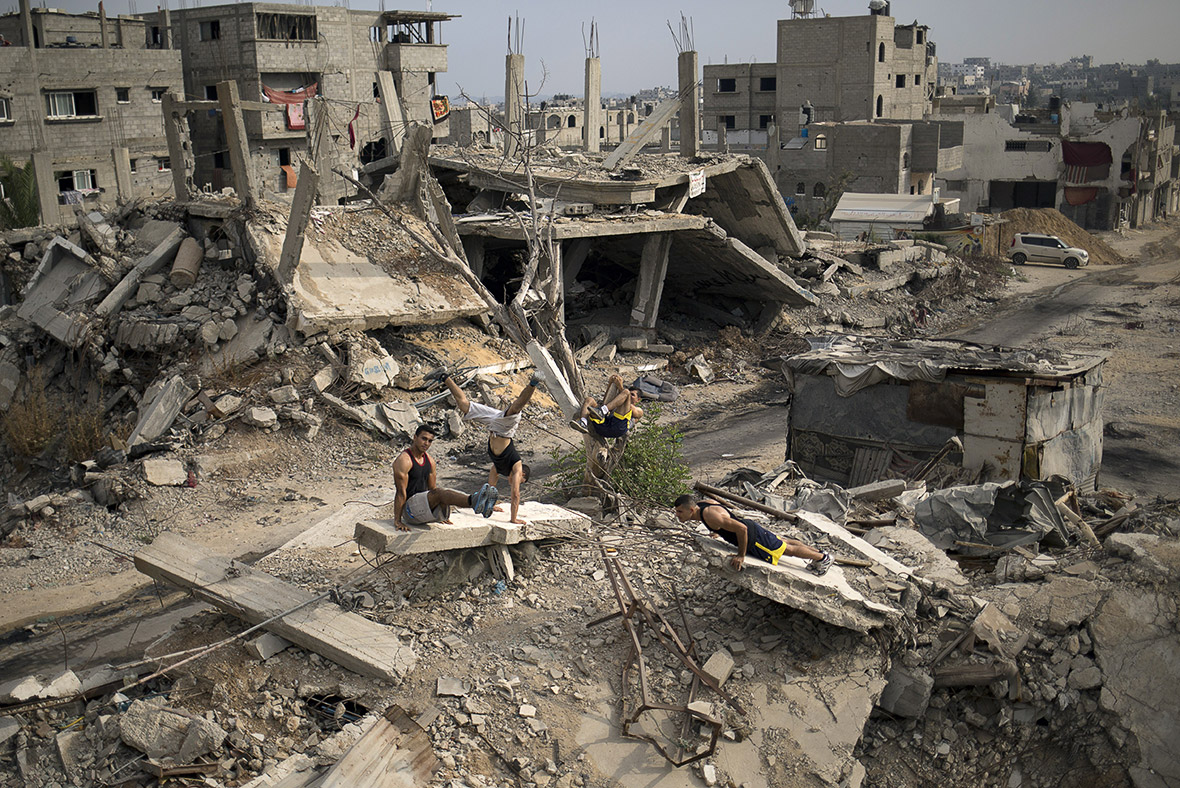 Taleb said they contacted the municipality and the body in charge of youth and sports with a request for equipment, but they received no answer. "And when we set up our own equipment – paid out of our own pocket – in a park, we found it dismantled and discarded a few days later," said Nasmane, a 21-year-old student.
The four friends, three of whom live in the Shati refugee camp, are frustrated by this lack of support in a territory where 70% of the population is under 30, and two of every three youths is unemployed. "There is so much talent here – artists, athletes, singers – but so few have been able to follow through and make it on the outside," Taleb said.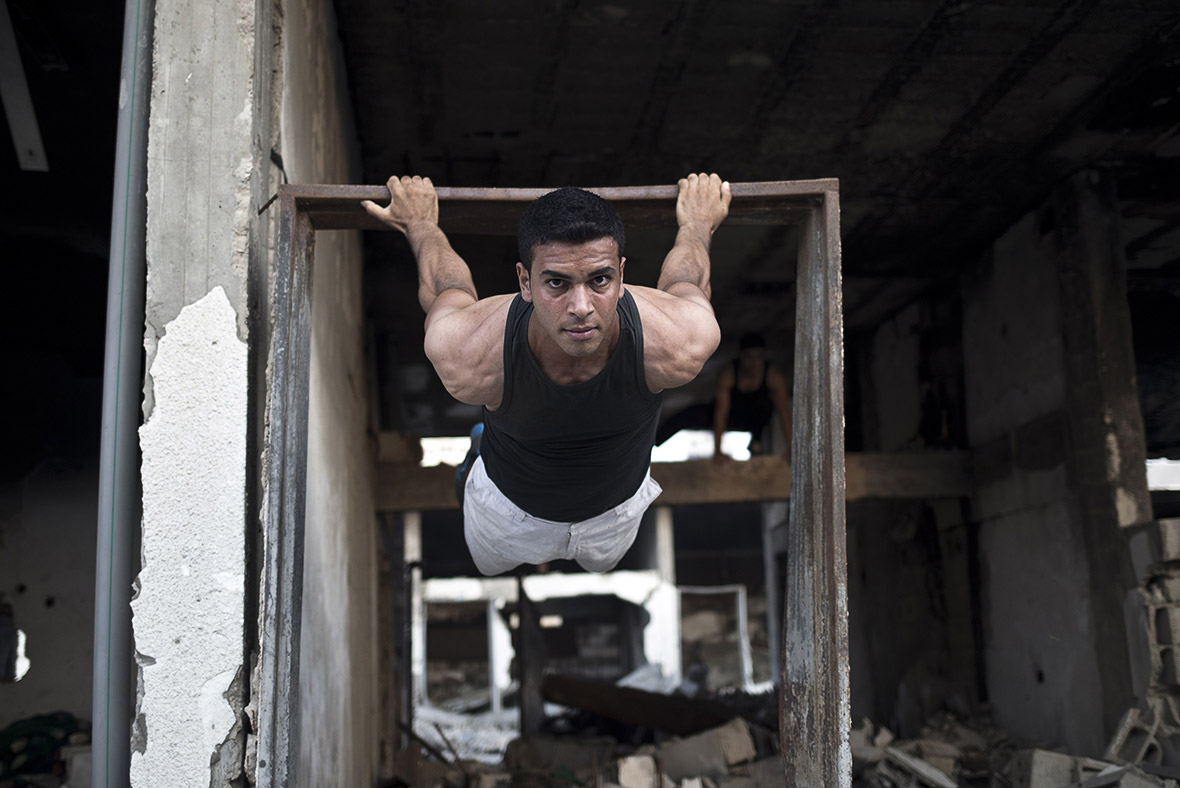 The group's dream is to take part in international competitions where they could finally meet the athletes they see performing street workouts on the internet. But such dreams are unlikely be fulfilled in Gaza: 1.8 million people remain trapped in the Gaza Strip thanks to a blockade imposed eight years ago by both Israel and Egypt.
© Copyright IBTimes 2023. All rights reserved.