Almost one year since the start of the Israel-Gaza conflict, the Palestinian coastal enclave is still in ruins. Some 18,000 homes were destroyed and more than 40,000 buildings damaged by Israeli shelling and air strikes between 8 July and 26 August 2014.
Getty Images photographer Christopher Furlong visited Gaza, where many families are living in unsafe, bomb-damaged homes.
Residents are angry that pledges for funding to reconstruct buildings devastated during the war have not been honoured. Reconciliation efforts between Hamas and the Western-backed Palestinian Authority led by President Mahmoud Abbas have faltered, hampering foreign aid donations and the import of building materials.
The air strikes left the infrastructure in Gaza in tatters. Its only power plant was targeted and now regularly stops running due to fuel shortages. Residents receive a few hours of electricity every day, and many have no running water.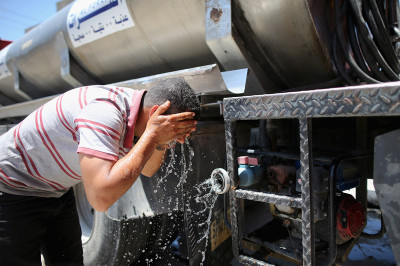 A new poll shows that half of the people living in the impoverished and isolated Gaza Strip want to emigrate.
The poll by the Palestinian Centre for Policy and Survey Research shows that among young people it is even higher, about 80 percent.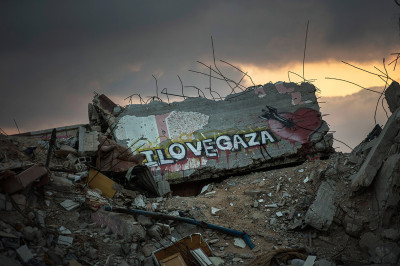 Palestinian banks have stopped accepting money transfers sent from abroad to charitable and Islamic associations in Gaza. Although they haven't provided reasons, it is thought they are afraid of the US imposing sanctions if they were found to be providing financial support to Hamas.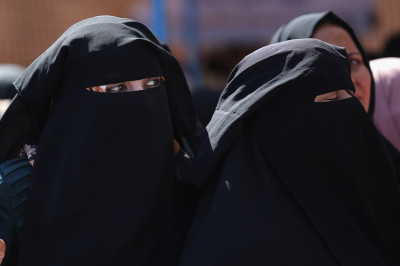 Israel maintains a partial blockade on the territory and Egypt largely keeps the Rafah border crossing closed to prevent Hamas getting more arms.
More than 2,100 Palestinians, mostly civilians, were killed in the conflict. Some 540 of them were children, 371 of them 12 years old or younger. Israel suffered the loss of 67 soldiers and six civilians.