Gaza Strip: Blitzed, caged and broken, Palestinians' nightmarish existence has no end [Photo essay]
The 2014 Israel-Gaza conflict began on 8 July. By the time the bombardment ceased 50 days later, around 2,200 Palestinians had been killed, the majority of them civilians, including an estimated 500 children. On the Israeli side, 66 soldiers and six civilians lost their lives in Hamas attacks.
One year after the military operation, many people living in the ruins of Gaza fear another conflict, but are unable to leave the coastal enclave. Around 1.8 million people remain trapped in the tiny strip due to an eight-year blockade imposed by both Israel and Egypt.
To mark the anniversary of the conflict, IBTimes UK presents this exclusive photo essay illustrating life in Gaza.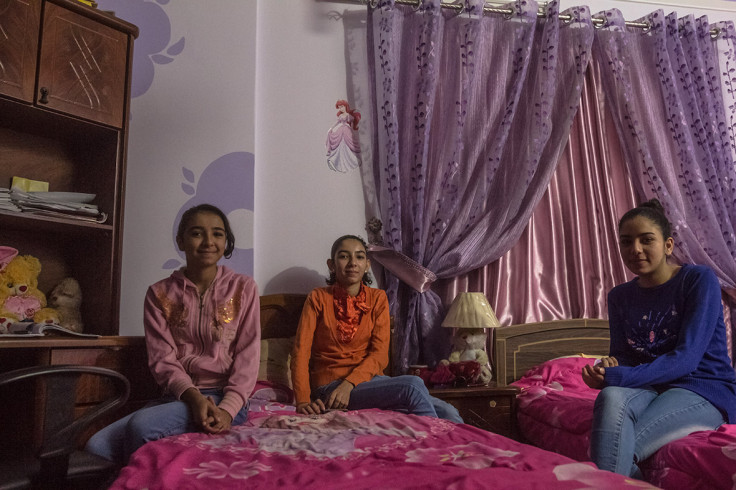 Mimi, Nunu and Lulu Nimer – 14, 15 and 16 years old respectively – had hoped to leave the Gaza Strip when the family won the US green card lottery.
Their father, Ayman, was optimistic about the possibility of leaving. "There were no safe places in Gaza. We don't have bomb shelters or anything to protect our families," he said. "We live in a big prison, surrounded by the navy at sea, to the south by Egypt, and to the north by Israeli artillery, infantry and tanks. In the sky: drones. We are monitored 24 hours a day with radar and cameras. They have the right to attack at any moment any target they deem suspicious."
Ayman was allowed out of the Strip for 24 hours for a preliminary visa interview at the US consulate in Jerusalem. On a second interview, the family's visa was denied because his wife Heba does not have a college degree. Ironically, Heba is an entrepreneur whose jewellery can be seen from all over the world on her brand's Facebook page, but her pieces can't be exported to allow her to expand the business. There is no international postal service in and out of Gaza.
The girls are broken-hearted but their youth will not let them believe that that is it. "It cannot be it. It just can't," they sigh in disbelief.
The frustration felt by the Nimer girls is echoed in much of Gaza's youth. Twenty-three year old rapper Ibrahim, aka MC Gaza, is eloquent on the subject. He said: "I think even our dreams are under occupation. The youth in Gaza is dead. They get diplomas in the universities but then they don't have work, can't travel, can't do anything. We feel both pride and pessimism. Pessimism because of the situation in which we are trapped and pride because we have the capacity to do art, even in this situation."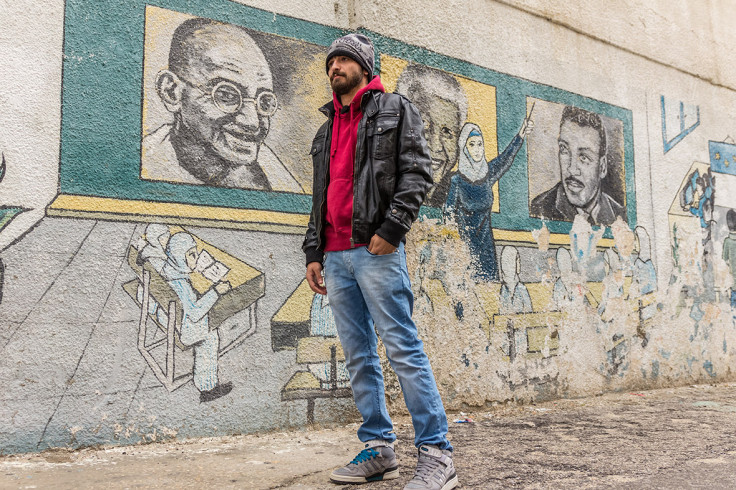 Ibrahim sees it as his mission to stir debate and motivate his peers. Hamas has forbidden concerts since 2007 when it took power. The remaining cultural and entertainment facilities that it hasn't shut down were either damaged or destroyed in the wars.
However, the rubble from air strike bombardments has been turned into stages, playgrounds, swings, castles, forts and gyms. Energetic youngsters in Beit Hanoun use the ruins to practise parkour, oblivious to the estimated thousands of unexploded ordnances that lie buried in the rubble.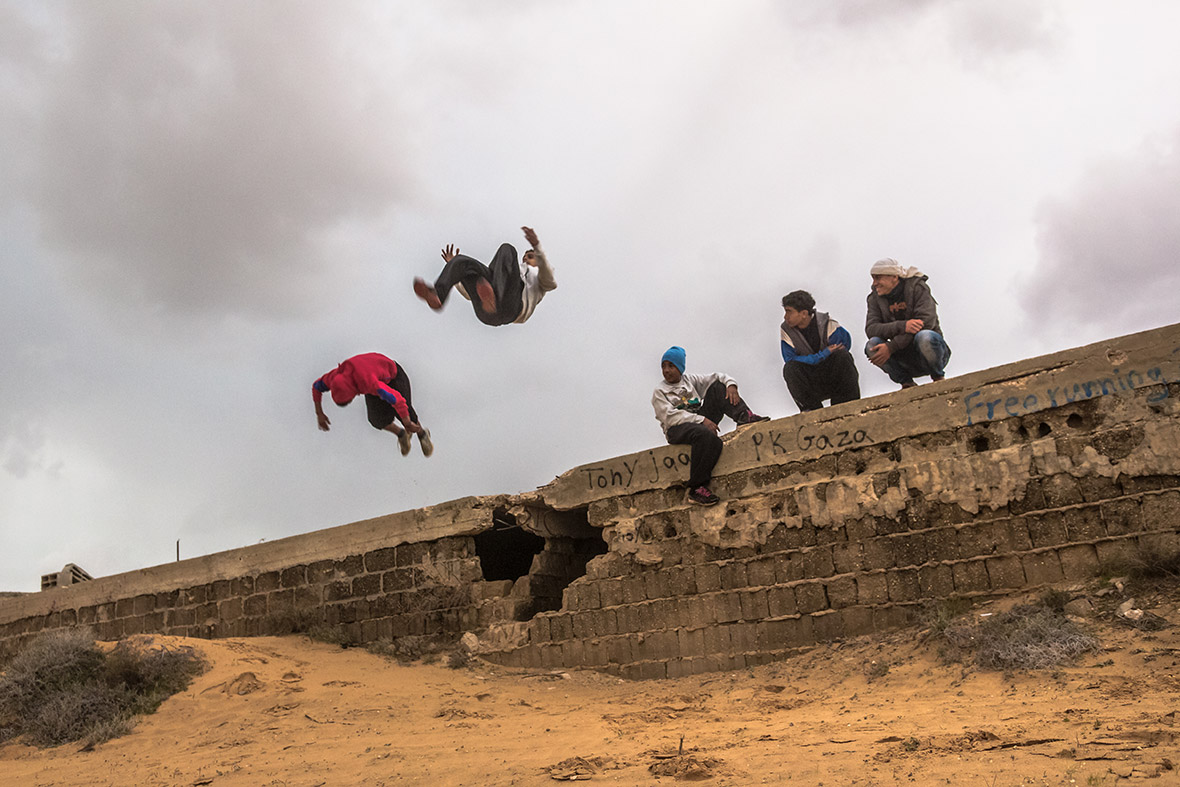 Playing is not an option for some children. They spend their time trying to help their widowed mothers make ends meet by selling packets of tissues, or begging for money.
The older youths talk about football, barbecues, girls and what they'd do if they could leave Gaza. But most of all, they bitch about Hamas. "Should you guys be talking like this? There are people around," one says.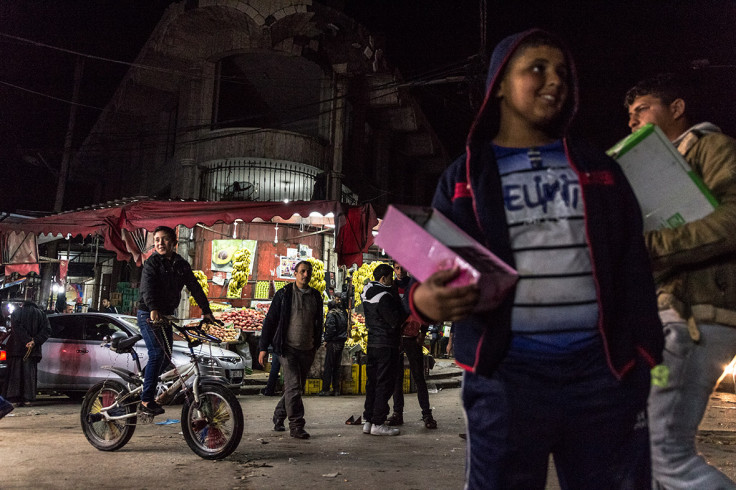 Apart from journalists and people representing NGOs, the only foreigners the children have the opportunity to 'meet' are Israeli soldiers. Despite beautiful beaches, lively culture and exquisite cuisine, tourism is almost non-existent after years of siege.
Ayman longs for happier times. He says: "We are at the heart of the Middle East. We could be a great city for the whole Arab world with a good port. It could be like Alexandria or an Italian or Spanish city."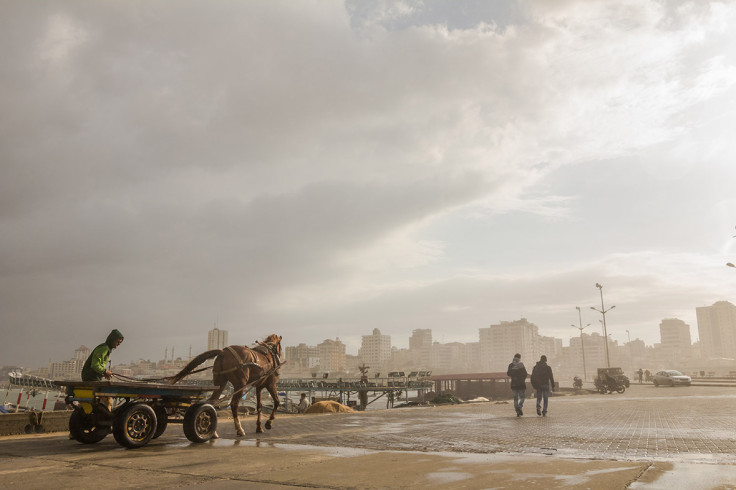 There haven't been Palestinian elections in years – in the West Bank or Gaza – and many doubt Hamas could be re-elected in a period of calm. But there hasn't been one of those for years either. When faced with escalating conflict, both Israelis and Palestinians have tended to vote for hawkish parties.
After the war, Israel elected a right-wing government, leaving more liberal voters in disbelief. Some left Israel or are planning to leave. In Gaza, though, there is no way out. Many there feel helpless and say it is only a matter of time until another war breaks out.
Ayman says: "Israel occupied our land by force and kills us on a daily basis. What would any other people do to defend themselves? The peaceful solution does not exist. We have had 20 years of negotiations, which gave us more loss, death, hate, hardships, isolation and the siege. Those like me, who spent their lives preaching peace, ended up joining violent groups."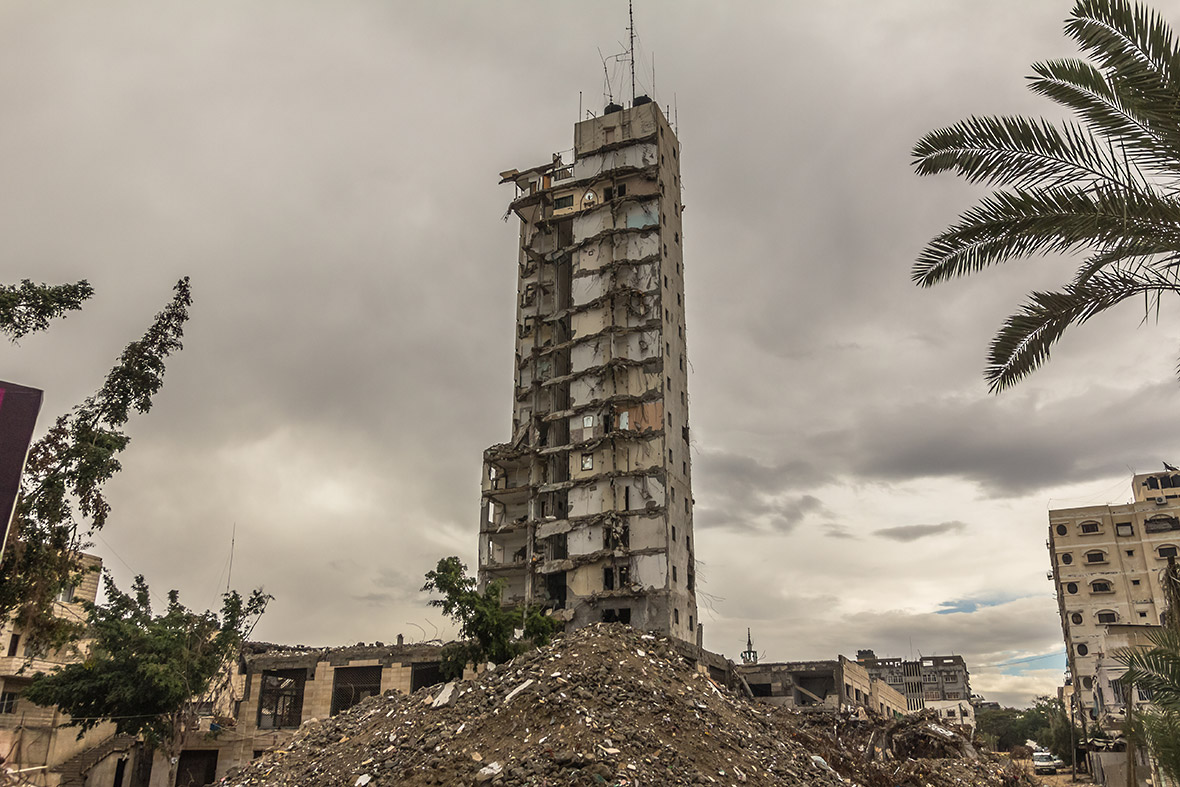 More than 17,000 boys between the age of 14 and 21 completed Hamas military training in 2015. The group says it is necessary to prepare the next generation to fight Israel. Rights organisations have accused Hamas of exploiting the trauma of the youth, and accuse Israel of creating another generation of enemies.
Emmanuel Nahshon, spokesperson for the Israeli foreign ministry, thinks otherwise. "We deplore the loss of civilian life in Gaza. We think it is a terrible human tragedy that so many people lost their lives. But if they lost their lives, it is mostly the fault of Hamas who uses people as human shields in order to protect their terrorist activities. They shoot rockets against Israeli cities from within Palestinian neighbourhoods and of course we have to react."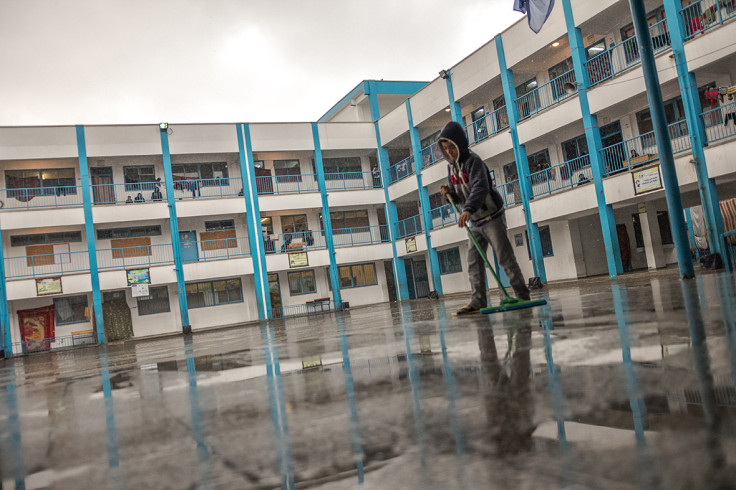 In the summer of 2014, the United Nations said it found 20 rockets in one of its empty schools. Many of those who condemned Hamas also pointed out the finding "does not legitimise the disproportionate response of the Israeli army". Israel accuses Hamas of concealing weapons, establishing command centres and launching missiles from the densely populated areas of Gaza. Journalists who managed to document this were banned by Hamas from Gaza.
During the conflict, tension was palpable across Israel as thousands of Hamas rockets were fired from Gaza, some reaching as far as Tel Aviv, while most were exploded in the air by missiles deployed by Israel's Iron Dome defence system. Israeli TV channels broadcast politicians' statements that "they are trying to kill us". Looking at the sky, they were proved right. There was a feeling of "I told you so" on the part of right-wingers towards the eye-rolling leftists, who countered that "It's the occupation, stupid".
It was tense and awkward in the shelters. People who usually do not mingle took refuge together: secular and religious Jews, right wing nationalists, leftists, the silent majority, Muslims, Christians, Palestinian citizens of Israel, expats, tourists, etc.
Although the country's Iron Dome missile defence system is so effective that very few Hamas rockets reached any major population centres, there were few safe places in the areas immediately adjacent to Gaza. The lack of casualties there was either a matter of luck, poor aim or a lack of interest in targeting the battered and neglected Israeli cities of the South.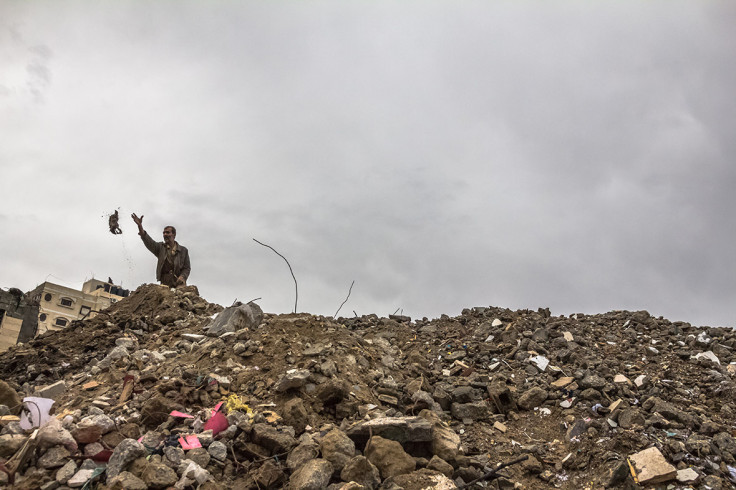 As punishment for the rocket attacks, Israel pounded Gaza with air strikes. According to the United Nations Relief Works Agency (UNRWA), the economy in the Gaza Strip was already collapsing before the conflict. The latest World Bank report found unemployment in Gaza is probably the highest in the world at 43%, following the destruction and the collapse of businesses and infrastructure.
Little reconstruction has taken place, which could provide much needed employment. Israel has restricted the importation of building materials as they could be used for the reconstruction of assault tunnels. As a result, a relatively thriving business is the recycling of rubble. Even the building where Palestinian officials discuss the reconstruction is half destroyed.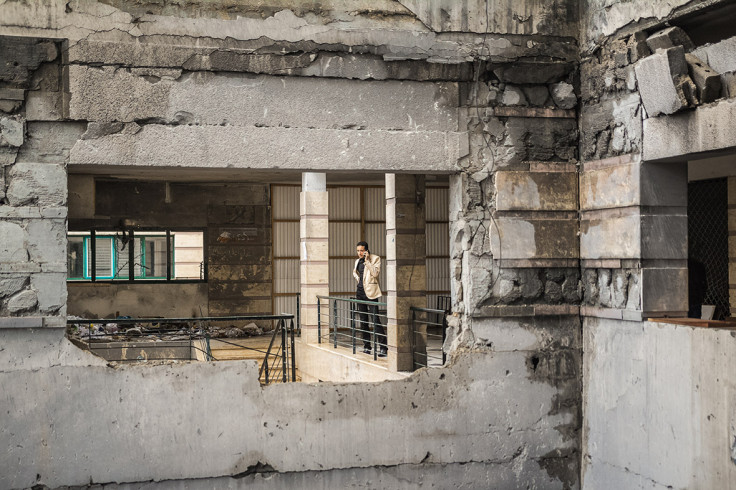 The UN estimates that recovery will take decades under the present siege – even if there is not another war.
Gaza's only modern retail supermarket displays the effects of the blockade. Of the few foreign products on its shelves, most are Israeli imports. Very few other products of other origins are allowed in. Bags of powdered milk once distributed by UNRWA for free are sold in the baby section – even though they are clearly marked "not for sale".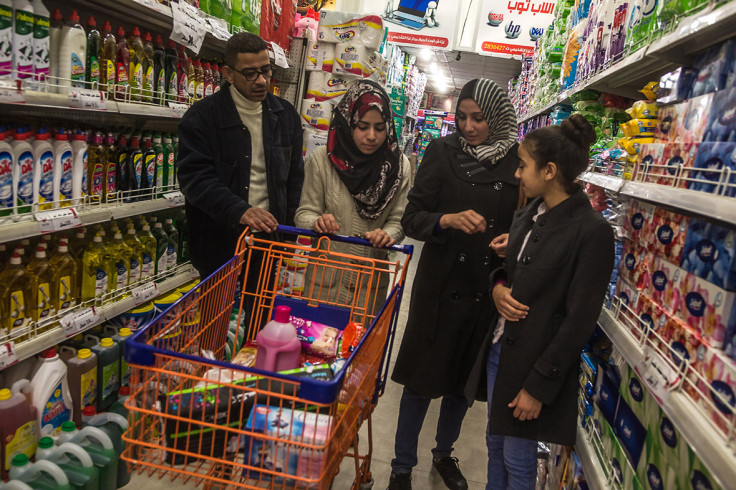 Another sector that has crumbled is fishing. Yields have diminished year on year, raising tensions at the port's fish auction. Israel bars Palestinian fishermen from sailing farther than six miles off the coast. The most sought after species live 10 miles away. Some fishermen have risked sailing beyond the limit and have been shot at, arrested or had their boats confiscated.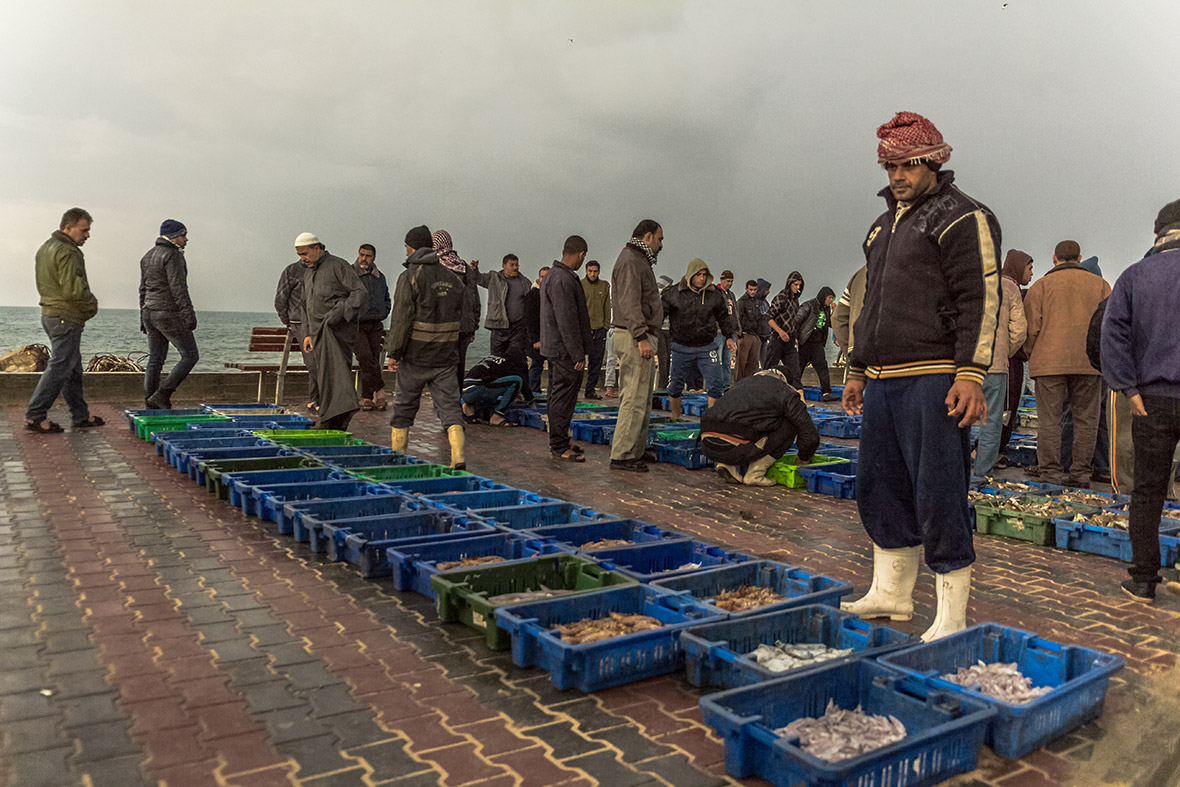 This applies to the Bakr family, whose income came from fishing, until their two boats were confiscated by the Israeli navy for exiting the permitted zone.
But losing their boats was their smallest loss. Sayed's 11-year-old brother Mohammed was killed by an Israeli missile as they were playing football on the beach in one of the most notorious incidents of the war in 2014. Three of their cousins were also killed.
The Israeli army says it was a mistake and that it is investigating the deaths. Sayed survived the attack but was seriously injured; he also saw his brother and cousins killed instantly meters from him. He suffers from severe post traumatic stress and is in urgent need of neurological care – nonexistent in Gaza.
Although Sayed sometimes plays with his sisters, he hardly eats or speaks and has constant night terrors, dreaming about his own death and reliving the deaths of his brother and cousins time and time again.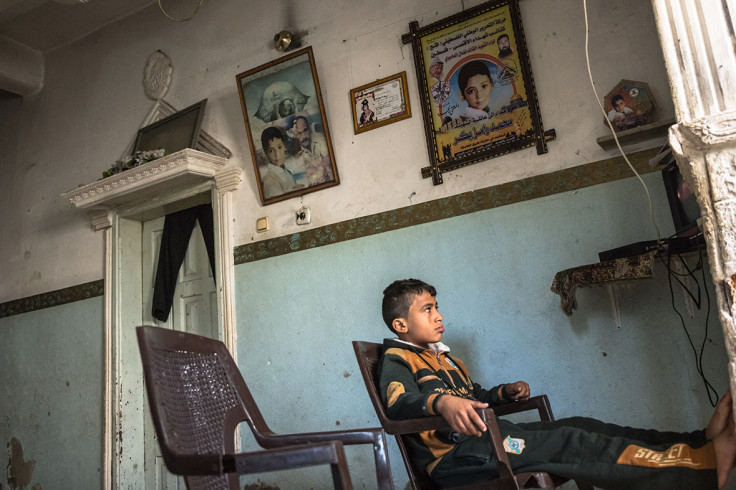 The Israeli military recently closed its investigation over the deaths. It cleared itself of wrongdoing.
Military spokesman Lt Col Peter Lerner said: "The incident took place in an area that had long been known as a compound belonging to Hamas's Naval Police and Naval Force [including naval commandos], and which was utilised exclusively by militants."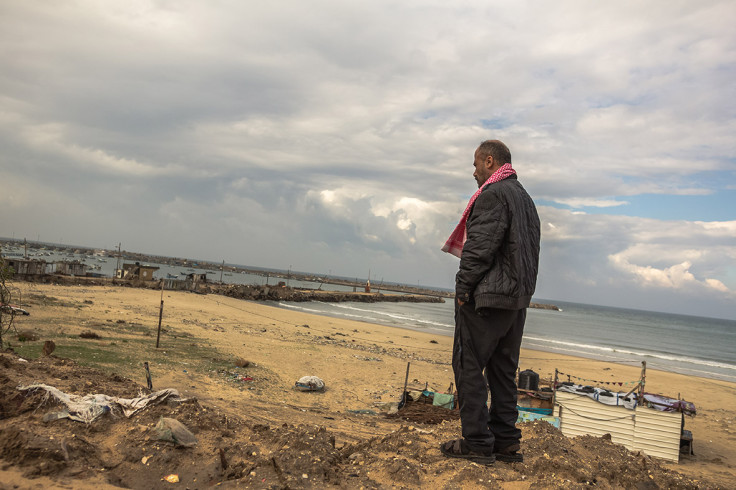 However, journalists who witnessed the deaths and surveyed the structures around which the children were killed, dispute these claims.
The families hope the case will fall under the International Criminal Court jurisdiction, as analysts and critics suggest "incapacity of the Israeli military conducting a reliable investigation of itself".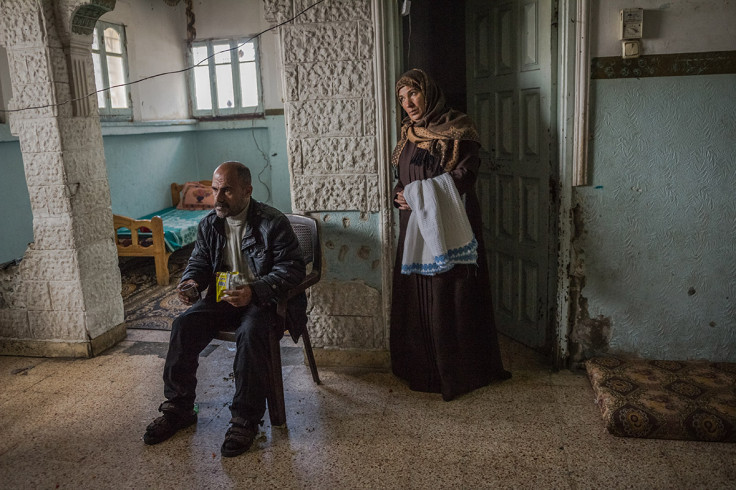 The family has also been anxiously waiting for news of three other relatives who managed to escape to Egypt after the war just before the smuggling tunnels were destroyed. They, along with many others are feared dead in their desperate attempt to escape and reach Europe.
Escape by air has long been impossible. Gaza's international airport was destroyed by Israel in 2001. It now serves as a field for sheep to graze in.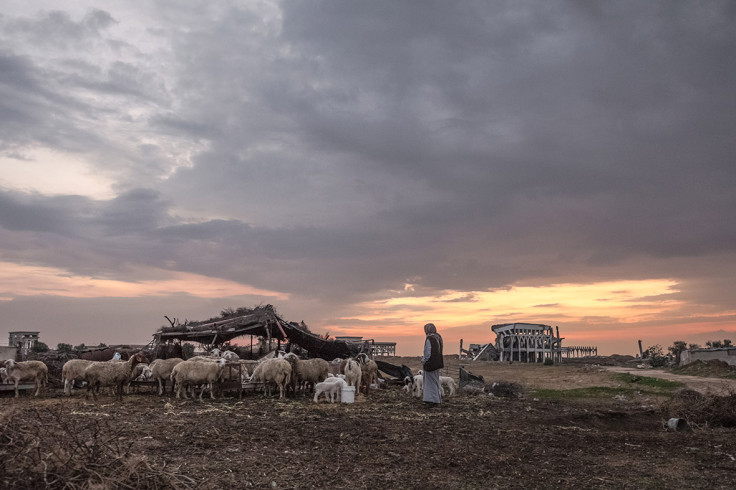 Before the tunnels were destroyed, they were used to smuggle all sorts of things into Gaza, such as food, entire disassembled cars and weapons – and wild animals for the zoo in Beit Lahiya.
These animals now huddle in their cages or pace back and forth covered in wet mud from the pools of faeces, urine and rain water that fill their enclosures.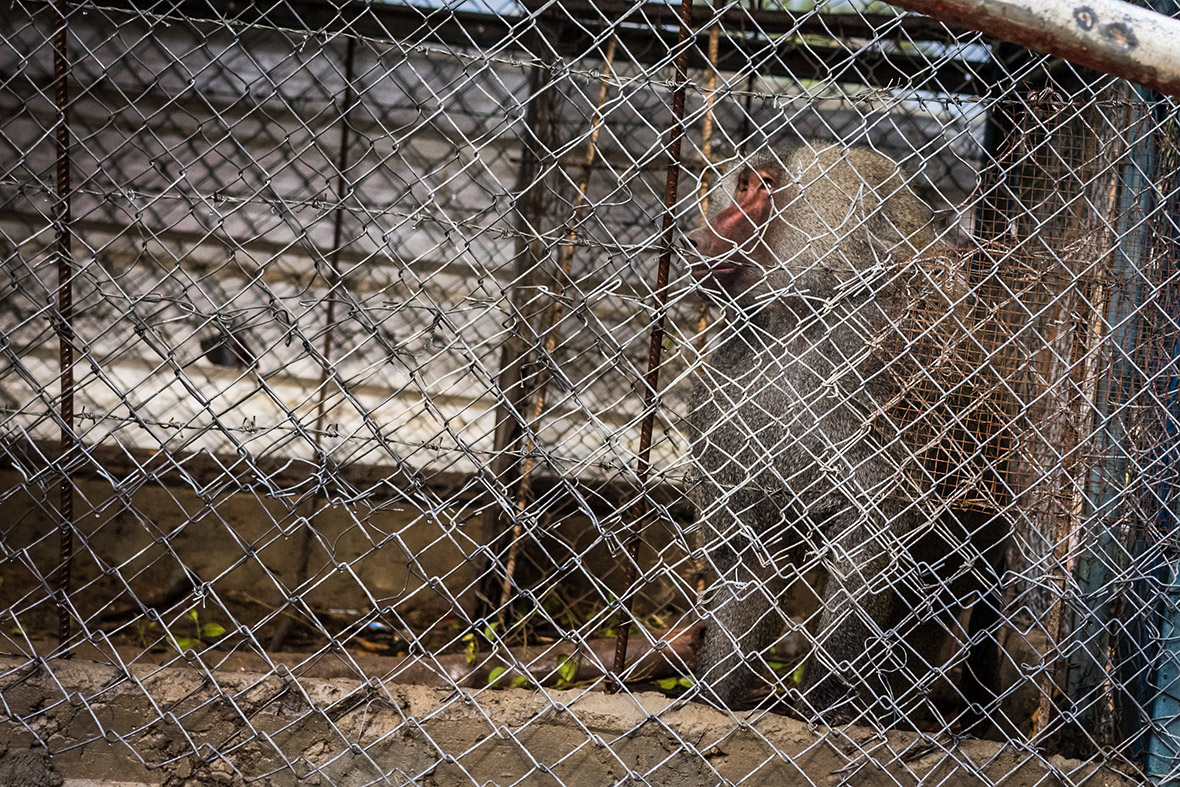 The zoo management says it can't afford to feed the animals, nor provide the care that could save their lives. The animals are fed occasionally by residents who take pity on the trapped animals.
"If only they could escape, they could fend for themselves," a rare visitor laments. He didn't specify if he was referring to the inhabitants of the zoo or the people of the Strip.
Violeta Moura is a Portuguese photographer and journalist based in the Middle East.
© Copyright IBTimes 2023. All rights reserved.