Barack Obama 'confident' that he could have beaten Donald Trump and won a third term
The outgoing president said that many Americans still believed in progressive ideals.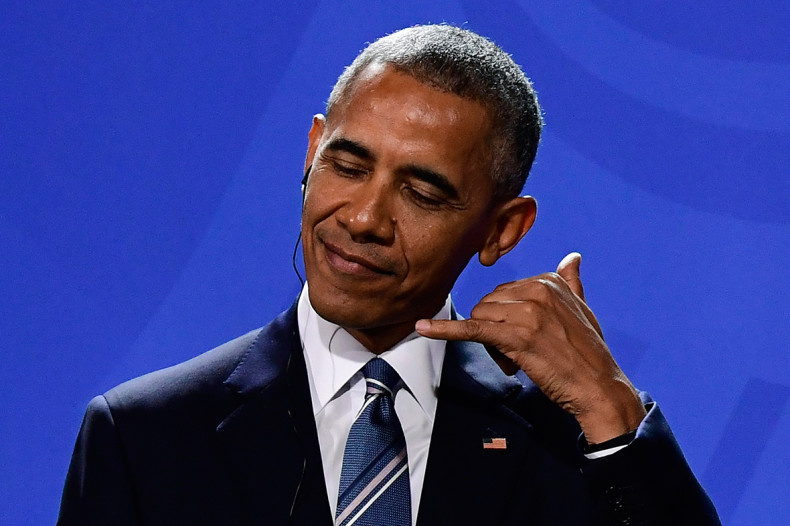 Barack Obama believes he could have won a third term as US president should the constitution have allowed him to run.
The president told his former aide and political pundit David Axelrod that many Americans still believed in progressive ideals despite the election of Donald Trump in November.
"I am confident in this vision because I'm confident that if I had run again and articulated it, I think I could've mobilised a majority of the American people to rally behind it," he told Axelrod's podcast.
"We see it in this younger generation that is smarter, more tolerant, more innovative, more creative, more entrepreneurial, would not even think about, you know, discriminating against somebody for example because of their sexual orientation."
While Obama - like all presidents - is barred by the constitution from seeking a third term in office, the results of the November election could go someway to vindicating his claim. Although Trump was able to win the electoral college and be elected, Hillary Clinton won three million more votes.
A huge part of Clinton's weakness came for her unpopularity with black voters, who turned out in force to elect Barack Obama in both 2008 and 2012.
During the interview, Obama said he did not fear a left-wing take-over of the Democratic Party such as has been seen in the UK, where Jeremy Corbyn was able to win leadership of the Labour Party after its bruising defeat to the Conservatives in the 2015 election.
Obama said that the Democrats had "stayed pretty grounded in [...] reality" and that Bernie Sanders, the left-wing candidate who fought Clinton for the nomination, was a centrist compared to Corbyn. On the contrary, he said the Republicans had started filling up with "conspiracy theorizing".
George Washington established the precedent of US presidents standing down after two terms but the limit was not enshrined in the constitution until the early 1950s, in the face of Republican anger at Franklin Delano Roosevelt's decision to break tradition and run for a third time in 1940.
FDR died in office in 1945 - having just won a fourth presidential election - and in 1951 the US government passed the 22nd amendment to the constitution, which capped terms at two.