Barack Obama to release secret 40-year-old Argentinian 'Dirty War' files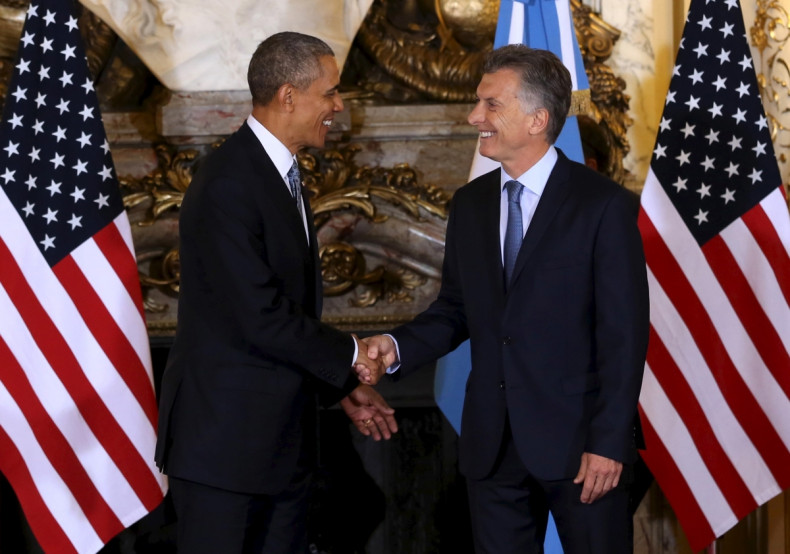 US President Barack Obama has promised to reveal secret files about the US' role in supporting a military junta takeover in Argentina – dubbed the "Dirty War" – 40-years-ago. Obama is on a visit to South America to meet new President Mauricio Macri after spending three days in Cuba.
On 23 March, Obama acknowledged the role the US played in supporting the brutal regime and said that US military and intelligence files from the 1970s would be declassified for the first time. The US president's first visit to Buenos Aires coincides with the 40th anniversary of the 1976 military coup that led to the so-called Dirty War.
According to estimates in the South American country, 30,000 dissidents were "disappeared" by the military regime in a seven-year assault on the Argentinian people. The families of those that were believed to have been murdered said the US was integral in quashing dissents during the junta's rule.
"We are absolutely determined to do our part as Argentina continues to heal and move forward as a nation," Obama said at a press conference in Buenos Aires. "And I hope this gesture also helps to rebuild trust that may have been lost between our two countries."
"We have put a great emphasis on making sure that some of the ideologies, the disputes of the past, that they are frankly acknowledged, but that we are also able to look to the future and not just behind us," Obama added.
The dictatorship, led by General Jorge Rafael Videla, lasted until 1983. Videla died in jail in 2013 at the age of 87 while serving a sentence for human rights violations. "We all need and we are actually entitled to know what the truth is," Macri said, thanking Obama for releasing the documents.
Neither Obama nor Macri elaborated on what would be revealed by the documents and some groups are planning protests on 24 March as Obama plans to visit Memory Park, which commemorates victims of the Dirty War. The protests led by the Mothers and Grandmothers of the Plaza de Mayo, which remembers children or infant grandchildren that were killed, said the timing of the visit was insensitive to the families that suffered during this time.