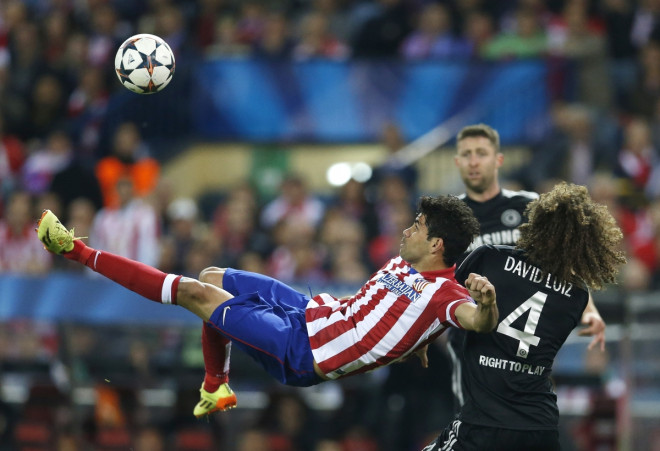 La Liga comes down this weekend to a winner-takes-all showdown, with an entire season to be decided in just 90 minutes.
Barcelona and Atletico Madrid will battle it out for the title at the Camp Nou on Saturday, with the Catalan club needing a victory to reach their 23th league title on goal difference.
Los Rojiblancos go into the match with a three-point advantage, and will claim the title with either a draw or a victory.
Barca were practically dead and buried in the title race, but thanks to the mistakes of their rivals [Real and Atleti], who have given a decaying team a real chance of winning one last trophy, they will have the opportunity to salvage a mediocre season.
However, the Catalan side will not have an easy task, because Atletico - with Diego Costa in the line-up - will seek to destroy, once and for all, the oft-criticised duopoly of the giants from Madrid and Barcelona by reaching their first league title since the 1995/96 season – an oustanding achievement considering the lack of resources at Simeone's disposal.
Barca will also be seeking revenge, as Atleti eliminated them from the Champions League with a 2-1 aggregate victory in the semi-finals.
Real Madrid will bid farewell to their fans before the Champions League final and they will do it against Espanyol, who are already safe but unable to reach European places.
Los Blancos fell away at the death despite being in contention all season – and possessing arguably the best all-round squad of the three contenders.
Cristiano Ronaldo will meet with boss Carlo Ancelotti, after the last training session ahead of the match, to decide whether he plays or not. The coach does not want to take the slightest risk with his star ahead of the Lisbon final, but the Portuguese' desire is to be in the starting line-up – as he wants to secure the Ballon d'Or and break the tie that he has with Luis Suarez (both have 31 goals).
With Betis already relegated, five teams - Almeria and Getafe (with 39 points), Granada (38), Osasuna and Valladolid (36) - are still in danger of ending in one of the final two relegation positions that lead to the Second Division.